The 2020 League of Legends World Championship's play-in stage was the stage of many spectacular plays and, oddly, few major bungles. In such a setting, with capable teams carrying their regions' hopes, many thrilling storylines came to an end – positive, negative, and sometimes bittersweet (or downright spicy).
Looking back, although we could define this stage in one word as "awesome," it would take emphasis away from the participants' contribution; so, we opted to pick 10 words – one per team.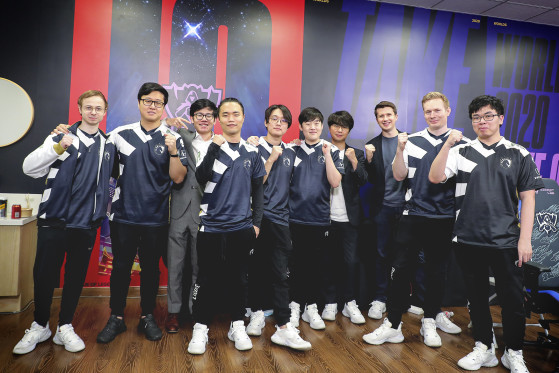 Team Liquid (LCS): Relieved
Team Liquid's Worlds play-in stage run allowed them to shrug off their back-to-back 3-2 defeats in the LCS playoffs against FlyQuest and Team SoloMid. With clean victories across the board, save for their sole defeat against a spirited INTZ Esports, they were the model team of the group stage overall, performing in a way befitting of an experienced squad from a major region. Even better: they paved the way for their sole rookie, Edward "Tactical" Ra, to take over games on the world stage using Twitch, Ashe and Caitlyn.
Paid by $teve: Team Liquid's balanced all-around effort to reach the group stage saw the front office's vision (and expenses) come to fruition.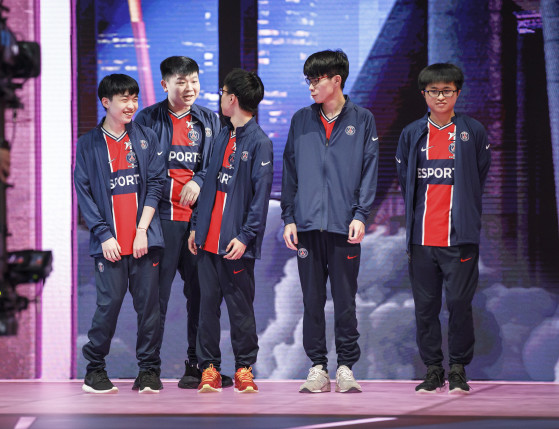 Paris Saint-Germain Talon (PCS): Spicy
Few had expected a Paris Saint-Germain Talon team with three emergency substitutes to win a game in the play-in, but they went above and beyond as ahq eSports Club's jungler Hsian "Kongyue" Jen-Tso and mid laner Chen "Uniboy" Chang-Chu smashed through enemy defenses, and as coach turned unlikely hero Chen "Dee" Chun-Dee serviceably replaced AD carry Wong "Unified" Chun-kit for three games. Should Kim "River" Dong-woo and Park "Tank" Dan-won's arrivals improve the team, PSG Talon may decide who qualifies – and who doesn't – from Group B.
Extra spice: Should PSG Talon's lineup falter, they have already found a working lineup to build as Uniboy and Kongyue's contracts expire in Nov. 2020.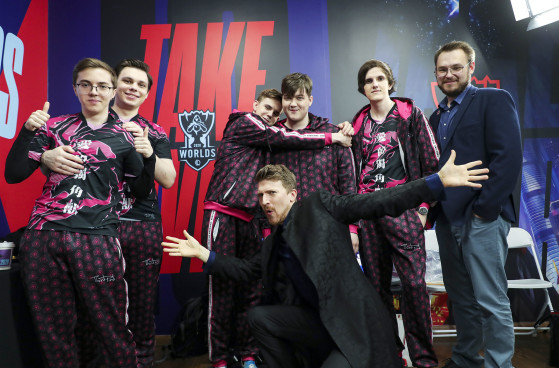 Unicorns of Love (LCL): Unorthodox
The Unicorns of Love are wild, no matter the region they compete–as should be expected of a team led by Fabian "Sheepy" Mallant. Whether we look at the unique picks they used (Kassadin, Ziggs and Vayne for Lev "Nomanz" Yakshin; Ziggs, Swain and Orianna for Ilya "Gadget" Makavchuk) or at their lust for playmaking that is reminiscent of their former European squad, they are unapologetically unique. Considering their vast champion pools across the board, UoL may be hiding even more tricks going into the group stage, making them the most dangerous team to qualify from a wildcard region ever (including the equally wild 2016 Albus NoX Luna, also a CIS representative at the time).
At long last: Sheepy and his family, the Mallants, achieved their dream of reaching the World Championship's group stage.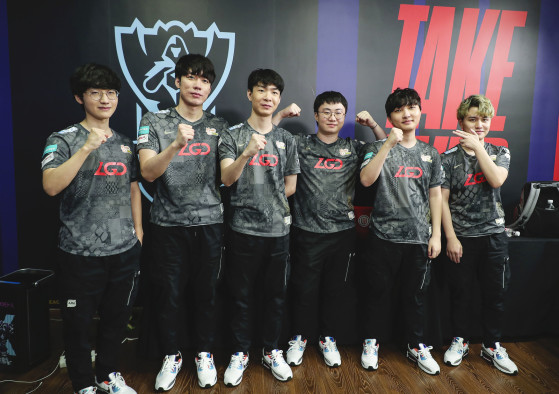 LGD Gaming (LPL): Tardy/Startled
Chinese League of Legends experts dubbed LGD Gaming as the 'smarter' one, but their play had little of that during the first games of the play-in stage as they played 1+1+1+1+1 versus five, rather than as a five-man unit. Although their disposition improved enough to lift them to the group stage, it is still debatable whether they were fashionably late or startled by the higher-than-expected level of play.
New mark set: Ling "Mark" Xu is the only player in the roster to make his international debut as his teammates have reached the group stage or higher on other teams.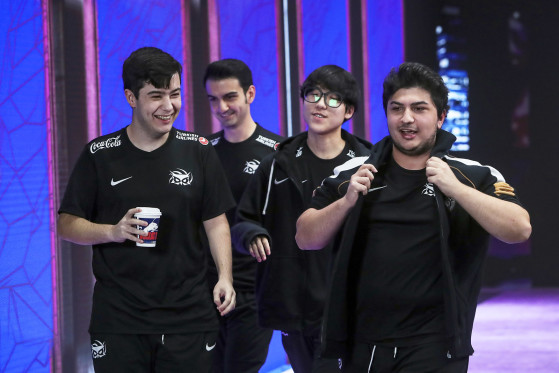 Parpara SuperMassive (TCL): Reorganized
From the outside, Papara SuperMassive relied on skill-checking their TCL opponents at every turn, their performances often bordering on or being fiestas outright. Little did people know that, when the going got tougher with a huge step-up in competition level at the play-in stage, the Turkish team would thrive and play decisively, with a little bit of macro goodness on top. Had they not faced regular scrim partners Unicorns of Love in the play-in decider, they could have made a dent in the main stage.
Alas, TCL: İrfan "Armut" Berk Tükek has faltered at the Worlds play-in bracket decider 3-0 two years in a row on two different teams: Royal Youth and Papara SuperMassive.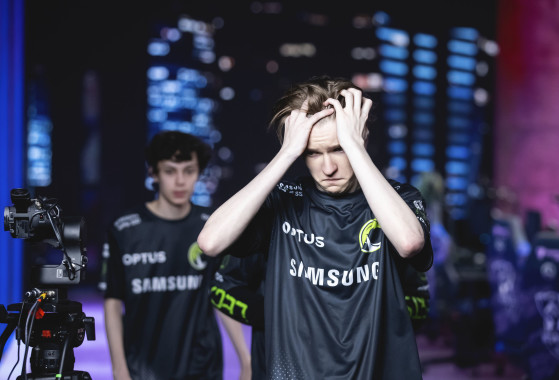 Legacy Esports (OCE): Surprising
The Oceanic Pro League fielded many teams that would be best described as 'puntable' on the international stage. However, change was already happening in 2019, with the now-disbanded Mammoth roster turning their group into a thriller, with all three teams tied 2-2 before tiebreakers. Legacy went further, as they became LGD's final obstacle on the way to the group stage. With players like Kim "Topoon" Ji-hoon and Quin "Raes" Korebrits carrying the region's hopes as they did, the OPL is becoming a legitimate competitor worldwide – making the situation even more surprising when they came so close, yet so far, to a historic group stage appearance.
Raise your Kiwis: Someone should create a website counting how many minutes it will take a team competing in a major region to make an offer to Raes.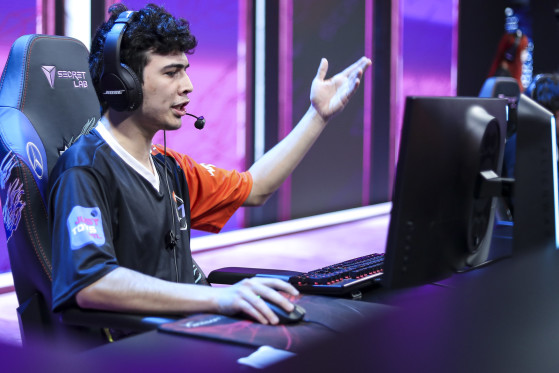 Rainbow7 (LLA): Inconsistent
Rainbow7's World Championship run saw them lose to V3 Esports and PSG Talon in decisive fashion, only to spectacularly recover against the Unicorns of Love and LGD Gaming. Although their exit against LGD during the knockouts was expected, they still shined in bursts led by Tomás "Aloned" Díaz Valiente and Brandon Joel "Josedeodo" Villegras. Overall, the team's (and the region's) best improvement would be to develop a more consistent game approach.
Of old and new: Rainbow7 (formerly Lyon Gaming) has been to Worlds before. However, three of their players have three years of competitive experience under their belts: Josedeodo, Aloned, and Facundo "Shadow" Cuello.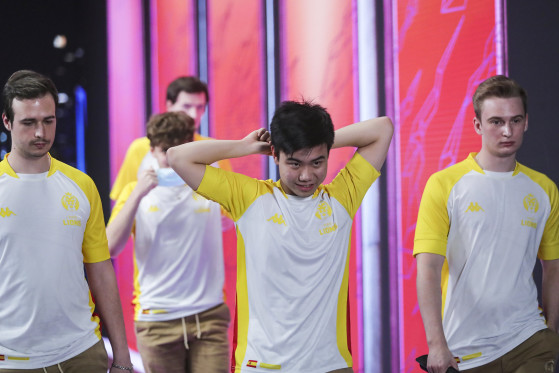 MAD Lions (LEC): Cornered
MAD Lions' Worlds run exposed their stage inexperience, with Humanoid as the only player to play more than 13 games on the LEC stage. The team seemingly collapsed under pressure when facing more experienced squads, with their knockout match against the more experienced SuperMassive exposing their decision-making under pressure. Their read on the current patch was also flawed initially, leading to a 1-3 start and a slow recovery – too slow. However, more promising days lie ahead as Matyáš "Carzzy" Orság and Norman "Kaiser" Kaiser grow further.
Drop your pitchforks, folks: Let's remember that G2 Esports "went on vacation" in their first two international showings before becoming synonymous with "international success made in Europe."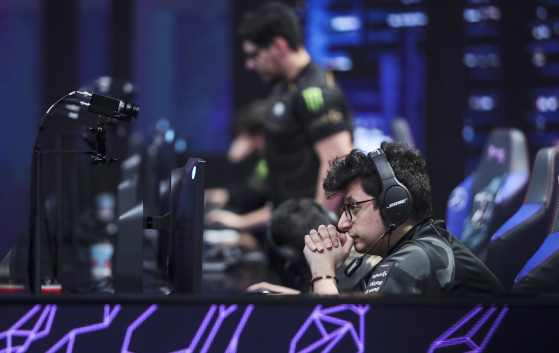 INTZ Esports (CBLoL): Growing
One would have expected the INTZ Esports to flop over at every turn, but their 1-4 World Championship run had four close games. Their loss in the decider game against MAD Lions portrayed their run the best: a strong start marred by relatively small macro missteps, but big enough for better teams to exploit. Should they read in-game situations better, the CBLoL is likely to field a play-in contender in 2021, be it INTZ or another team.
No TeLEPort here: Rodrigo "Tay" Panisa held his own or thrived way against every other top laner in the group stage except Armut. Also, his only major Teleport blunder was an inconsequential and ultimately fun moment against MAD Lions.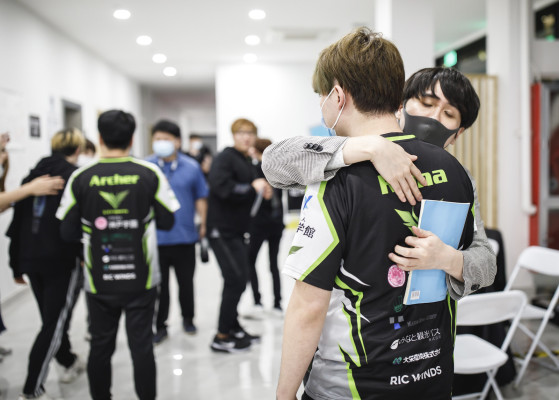 V3 Esports (LJL): Outpaced
The Japanese League of Legends competitive scene is still far behind other regions in terms of macro-related decisiveness, which would have been fine in 2019. However, with the other regions progressing significantly on that front, they served as a glorified punching ball for anyone but the inconsistent Rainbow7. Unlike the CBLoL representatives, the next step for V3 (and for the LJL overall) is unclear.
Change has come again: V3 broke DetonatioN FocusMe's three-year streak of representing the LJL at the World Championship play-in (or equivalent). They and Rampage (2016 and 2017) are the only two teams to achieve that feat.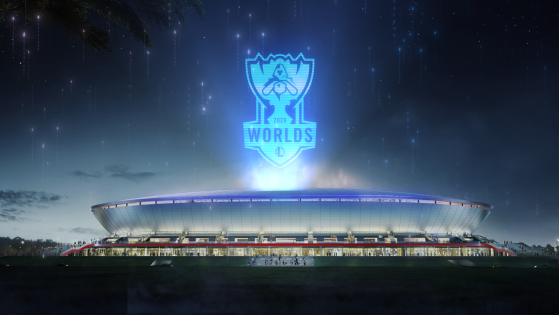 lolesports
Worlds 2020 is now over, and it's the Koreans of DAMWON Gaming who have claimed the Summoner's Cup! Find all the results from League of Legends' premier tournament right here.