General informations
Denomination : Dragon Ball FighterZ National Championship US West
Dates and times : From October to December 2020.
Playoffs begins Sunday December 6th, stream starts at 1PM PT/ 4PM ET/ 9PM GMT.
Location : Online, limited to the western part of the United States of America.
Format : Championship over several weeks at the end of which the first four of each competition will compete to determine who is the best on a King of the Hill format.
Cashprize : TBA
Matches of the week
SubatomicSabers 1-5 Jonathan Tene
Cloud805 3-5 Jonathan Tene
Reynald 4-5 Jonathan Tene
Watch the replay.
Stream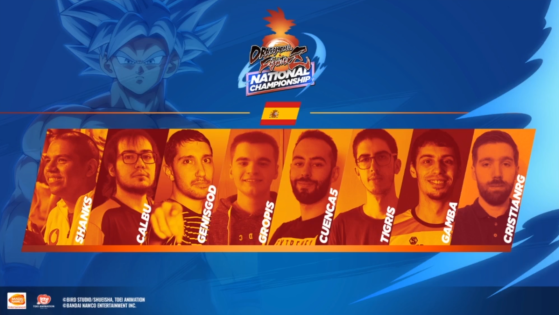 esports
Find here the information, program, dates, times, players, streams and results about the Spain National Championship on Dragon Ball FighterZ. Will Shanks still be the Padre, or will a new champion rise ?