General informations
Denomination : Dragon Ball FighterZ National Championship Japan
Dates and times :From October to December 2020
Last week begins Saturday December 19, 2020, stream starts at 8PM PDT/ 11PM EDT/ Sunday December 20, 4AM GMT
Location : Online, limited to Japan.
Format : Championship over several weeks at the end of which the first four of each competition will compete to determine who is the best on a King of the Hill format.
Cashprize : TBA
Playoffs
Kazunoko 5-1 BNBBN
Fenritti 3-5 Kazunoko
Go1 4-5 Kazunoko
Full replay here.
Stream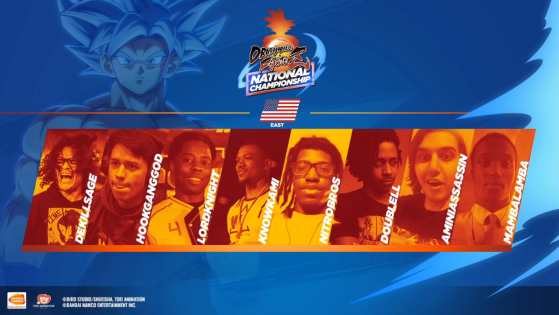 esports
Find the information, program, dates, times, streams, and results of the American Championship of Dragon Ball FighterZ, to determine who is the best player in the eastern part of the US.