Photo / video credit: LoL Esports
After more than a month of competition, twists and turns, thrills and above all emotions, the 2020 edition of the League of Legends World Championships ended with victory for DAMWON Gaming.
The Korean first seeds defeated the LPL outsiders Suning by a 3-1 scoreline.
While attendance in-person was sparse, the match set the record for the biggest online audience of this edition, according to Esports Charts, with a record peak of 3,882,252 viewers,
This figure was enough for the Final to overtake the previous record holder, the Fnatic-DAMWON semifinal, which weighed in at "only" 2,713,380 viewers.
However, the overall Worlds record in terms of audience is still not broken, even if we are getting close. That honour goes to the G2-SKT semi-final at Worlds 2019, which pulled in a peak of 3,985,787 viewers.
It's wise to remember that the figures provided by Esports Charts don't take into account the audiences of the various Chinese streaming sites. It's almost certain that the Chinese public watched in droves to support the last remaining LPL representatives.
The exact figures should be revealed soon, once Riot Games takes stock of the audiences for the entire competition.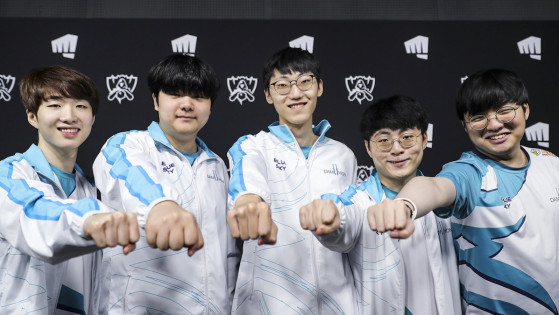 lolesports
The LCK's top seed, DAMWON Gaming, have beaten the LPL's third seed, Suning, in the 2020 League of Legends World Championship finals on Oct. 31 3-1, becoming the World Champions over a contested field.