With the release of Black Ops Cold War right around the corner, developer Treyarch and Activision have begun revealing details surrounding the inaugural season of post-launch content.
Find everything you need to know about Season One, including the start date, when Nuketown is returning and more!
Nuketown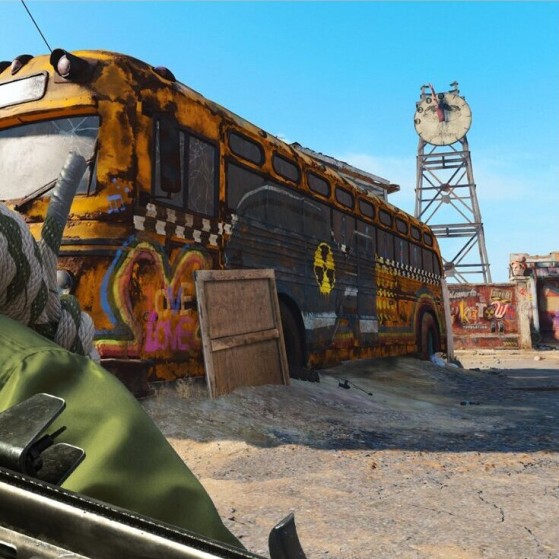 After months of speculation, Nuketown will be returning in Black Ops Cold War! The classic Black Ops map returns to the game with a fresh coat of paint as Nuketown heads to 1984.
Players will be able to play the map on November 24th and will be the first piece of post-launch content available to players.
Season 1 Start Date
According to the roadmap, Season 1 for Black Ops Cold War will begin on December 10th. 
The start of the new season marks the start of a brand-new level progression system that cross-pollinates between Black Ops Cold War, Warzone and Modern Warfare.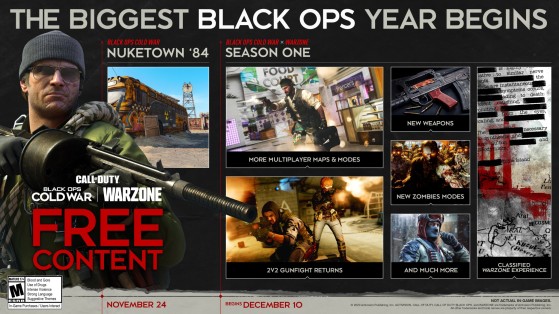 Season 1 Content
Find everything that will be included in Season 1 of Black Ops Cold War below.
New Multiplayer Maps and Modes

The return of 2v2 Gunfight

Brand-new Weapons

Brand-new Zombies Modes

Classified Warzone Experience - Rebirth Island?
Call of Duty: Black Ops Cold War releases on November 13th.