The PUBG action came to a close for Week 1 of PCS3, as Europe saw four different teams win on a chaotic day's play.
PCS3 Europe — Match 5 Results
Tornado Energy secured a massive win to start Day 2 of PCS3 Europe, amassing a huge 16 kills as they took down all in their path.
Bystanders were the last team to face their wrath, with Omaken and shiftW the other teams to make the final stages.
All four of Tornado's players featured within the top five fraggers, as expected for a team which scored 16 points more than their nearest rivals.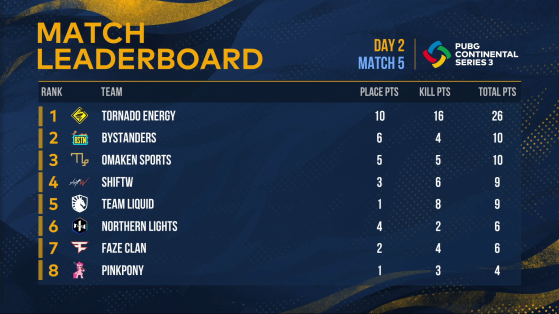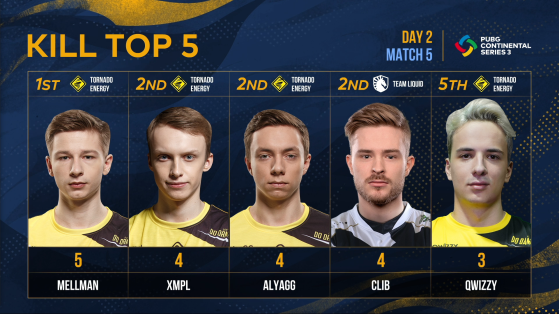 PCS3 Europe — Match 6 Results
Digital Athletics controlled Match 6, adding 20 points to their tally to keep them in contention. They comfortably closed out the win with WinStreak and PinkPonY rounding out the top three.
Omaken secured top fragger status to keep up their record of consistent points finishes.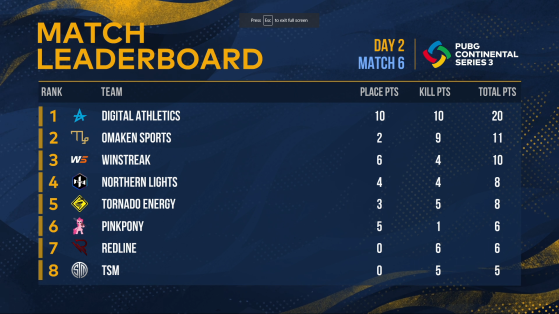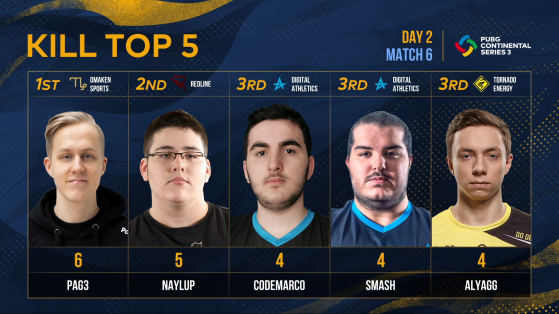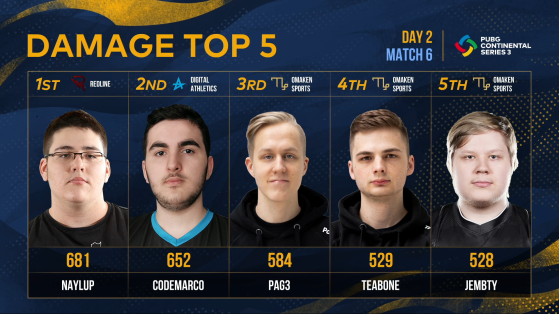 PCS3 Europe — Match 7 Results
Team Liquid secured a prime location as the action hit the fields of Erangel, closing out a ten-kill win with four members still alive for their first chicken dinner of the tournament.
FaZe Clan took second in the match, edging out TSM as the traditionally big teams finally showed up in PCS3.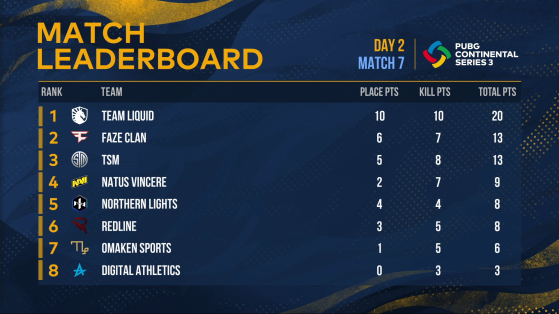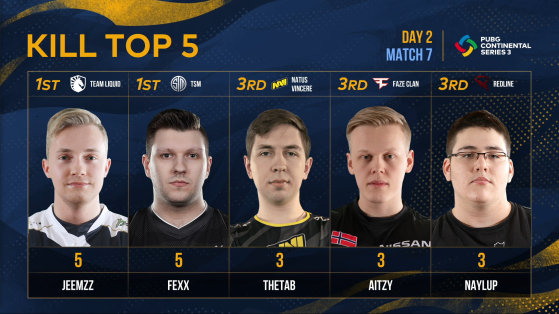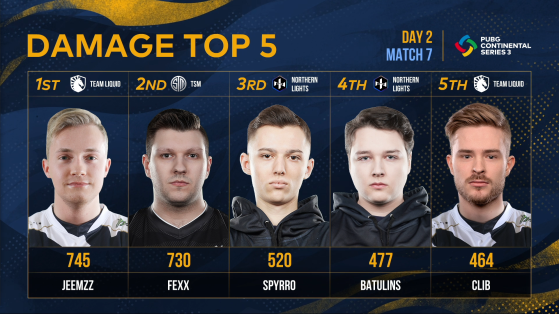 PCS3 Europe — Match 8 Results
The final match of the day proved to be wild, the circle closing around the hills south of the Shooting Range. With teams scrambling for position and the few compounds available, players fell fast — and it was TSM who claimed a crucial 11-kill victory.
shiftW took second, while Redline secured third and 9 kills of their own for a respectable points haul.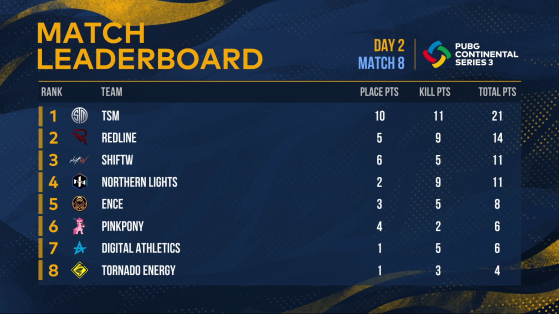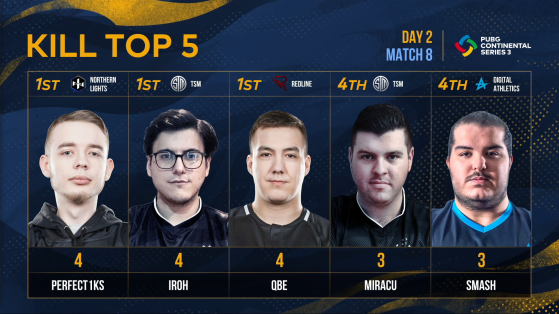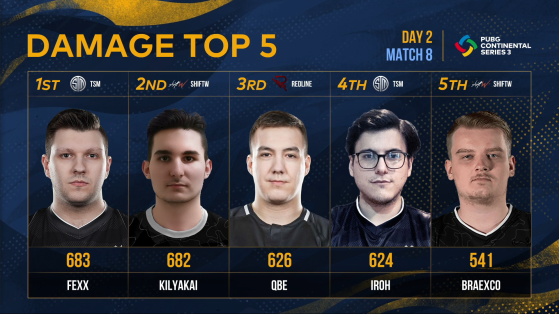 PCS3 Europe Standings — Day 2
Tornado Energy rose to the top of the table after Day 2, holding a six-point lead over yesterday's leaders Northern Lights, with Digital Athletics a further six points behind.
TSM were the biggest movers, rising eight places to lie fourth, while Team Liquid also made moves into the top eight.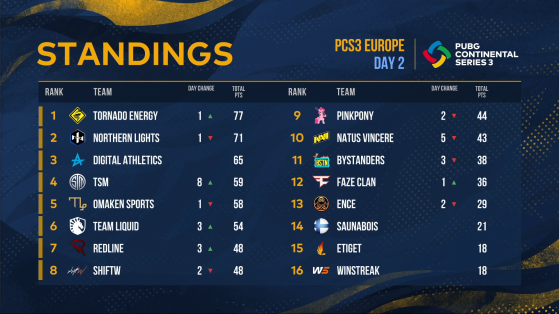 PCS3 returns next week, with both Asia and North America resuming on Thursday.
Check out our guide for more info and where to watch!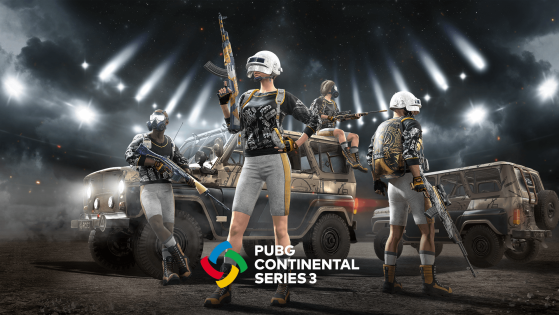 pubg-esports
The final major event of 2020, PCS3 sees the best PUBG teams in the world compete across four regions for a hefty prize pool and regional glory. Here's what you need to know about the schedule and teams before the action gets under way!