With the upcoming P55 and Xbox X/S Series launches this month, Rockstar is announcing backwards compatibility for many of its titles, the biggest they've announced being Grand Theft Auto V and Red Dead Redemption 2, as well as newer versions of LA Noire.
For those of you who have the physics of a backwards compatible game, you'll be able to insert this disc directly into your new PlayStation 5 or Xbox Series X. For digital game owners, they'll have instant access to download any compatible Rockstar Games titles they've already linked to their Playstation Network or Xbox Live account. On PS5, they will be available in the "Your Game Library Collection" section and on Xbox X/S Series in the "Ready to Install" section.
Backup transfer is possible and also that your current progress and successes in Grand Theft Auto Online and Red Dead Online will also be preserved, as long as you are using the same PlayStation Network or Xbox Live account on the new console.
In addition, all previous Rockstar Games titles backwards compatible on Xbox One will also be backwards compatible on Xbox Series X/S. This includes those games released for Xbox 360 or the original Xbox:
Bully: Scholarship Edition

Grand Theft Auto IV

Grand Theft Auto: Episodes from Liberty City

Grand Theft Auto: San Andreas

Midnight Club : Los Angeles

Red Dead REdemption

Rockstar Games Presents Table Tennis
The collection of Rockstar Games PlayStation 2 titles currently available on PlayStation 4 on the PlayStation Store will also include :
Bully

Grand Theft Auto III

Grand Theft Auto: San Andreas

Grand Theft Auto: Vice City

Manhunt

Max Payne

Red Dead Revolver

The Warriors
And as an added bonus, all PlayStation Plus members will continue to receive $1,000,000 GTA $ (deposited into their in-game Maze Bank account within 72 hours of logging in) each month they play the PS4 version of GTA Online, until the new standalone version of GTA Online is launched on PlayStation 5 in 2021.
Original content by "Patate".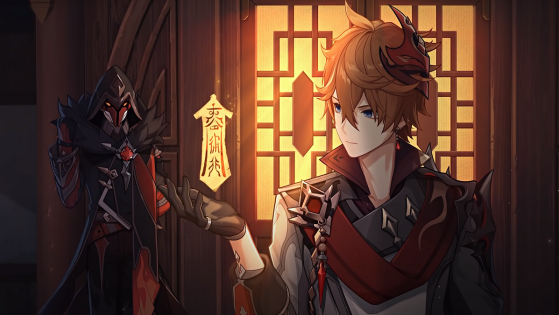 As update 1.1 arrives on Genshin Impact's servers, we now know more about the release order of the next banners.