Although this region is not the most dominant on Bandai-Namco's fighting games licence, this step should have been the first since the update which launched Tekken 7 season 4. The community waited impatiently to see what the players would propose with the new online mode which should solve many lag issues, as well as their adaptation to the new possibilities and moves added with the patch.
Sadly, a huge tropical storm named Vamco, a category 1-equivalent typhoon is currently occurring in this region of the globe. Its intensity is so strong that in addition to the weekend's Tekken tournament, the Philippine government shut down financial markets on November 12 to focus on the ongoing disaster, and parts of the country have been evacuated. The loss of life caused by it is currently around 40, and the financial loss is estimated for the time being (November 13, 2020 at 9AM) at 87 million US dollars, but these values should unfortunately increase in future days. It is the fourth tropical cyclone to hit the country recently, after typhoons Molave and Goni, then tropical storm Etau. This typhoon also threatens Vietnam and southern China. According to previsions, Vamco should dissipated on November 16.
Bamco, however, specified that the tournament would only be postponed, and that it will take place at a later date, still not announced. The Tekken Online Challenge will resume next week, with the US West stage, then it will be the waited Japan step, on December 5.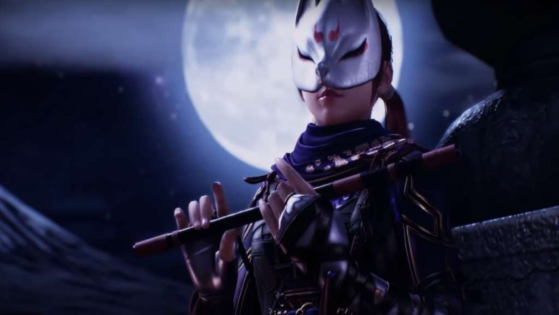 Normally announced for November 10, the Tekken 7 season 4 patch got live today. New features, stages, rank and character are now available for the players, as DLC 16 and 17. Online play is enhanced with rollback.