Image credit: LoL Esports
FlyQuest are set to acquire five players for their 2021 League of Legends Championship Series (LCS) roster according to investigative journalist Jacob Wolf:
Top lane: Eric "Licorice" Ritchie (from Cloud9)
Jungle: Brandon Joel "Josedeodo" Villegas (from Rainbow7)
Mid lane: Cristian "Palafox" Palafox (from Cloud9 Academy)
AD carry: Matthew "Deftly" Chen (from Evil Geniuses Academy)
Support: David "Diamond" Bérubé (from Cloud9 Academy)
The news is monumental as it signifies the end of Licorice's free agency; as well as the promotions of Palafox and Diamond to the LCS after a dominant season in the academy circuit, where they finished first in the spring and summer splits and showcased strong performances. In Diamond's case, the 2021 season would represent his first season at the top level since his career started in 2012.
As for Licorice, his arrival to FlyQuest alongside familiar faces (albeit on the academy side) signifies a new era in his career, mostly spent on Cloud9 at the top level. His reunion with Deftly, who he played with on eUnited in 2017, also adds a level of comfort for the top laner as he plays with three known quantities.
Josedeodo's arrival is the most intriguing part of Jacob Wolf's report as, following the player's strong carry performances at the World Championship, he finds himself in North America. The flexible jungler has showcased his ability to play frontline tanks and assassins alike, showing no signs of weakness using Evelynn and Lee Sin.
Although Deftly's status as a starter is unconfirmed, the signing provides solid firepower in the bot lane should Jason "WildTurtle" Tran step away from the lineup, or should the team need an academy option. The moves listed above are pending final adjustments and, possibly, Riot Games' approval.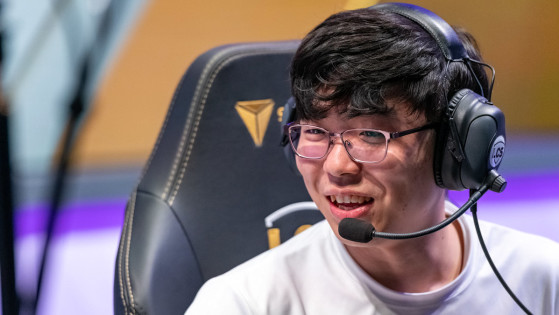 lolesports
Korean support IgNar is set to join Evil Geniuses for the 2021 season according to Esportmaniacos and Jacob Wolf. In the meantime, Kumo, Bang and Goldenglue have left the organization.