UPDATE:
According to Esportsmaniacos' Pablo "Bloop" Suárez, Rekkles' move to G2 Esports is already done and dusted. We await official confirmation from the player or G2 themselves.
For years, Martin "Rekkles" Larsson has been the face of Fnatic, perhaps even European League of Legends. Now, the Swedish player's eight-year association with the powerhouse org has come to a close, as a move to bitter rivals G2 Esports looks the likeliest option.
Despite Rekkles becoming a free agent this week, it was widely expected that he would re-sign for the former LEC champions. However, in a statement posted to the official Fnatic website, it appears his head has been turned by another org.
"Martin had previously indicated his preference to stay and re-sign earlier this year," the statement said. "After the largest offer Fnatic has ever made to a player – including a long-term plan for his future after his playing career – Martin has made the decision to move on."
With the rumour mill in overdrive this week about a move to G2 Esports, nobody knew if this would prove to be true, or whether it was just classic EU banter.
Now, however, that looks increasingly realistic, with G2 needing a new ADC following the departure of G2's own icon, Luka "Perkz" Perkovic.
The move to G2 would reunite him with Rasmus "Caps" Winther, the star midlaner who helped Fnatic reach the World Championship final in 2018 before his own massive move to Carlos "ocelote" Rodríguez' side.
Tributes have poured in on social media for the star, after an absolutely stellar career with the org that included four LCS EU/LEC titles and six Worlds appearances.
Fnatic founder Sam Mathews described Rekkles as 'a rock', while NA caster Isaac "Azael" Cummings Bentley touted a possible G2 move as 'insane'.
Naturally, in true Carlos fashion, there was banter on social media...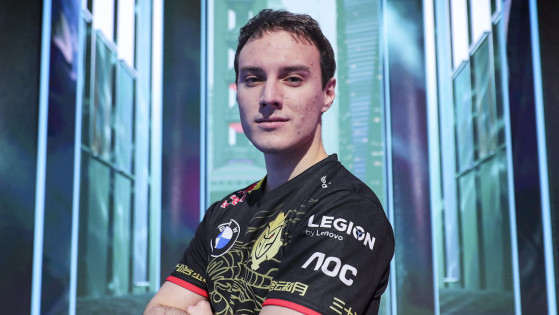 lolesports
LEC/LCS: Perkz departs G2 Esports, joins Cloud9 for 2021
League of Legends mid laner Luka "Perkz" Perković has joined Cloud9 for the 2021 season, according to investigative journalist Jacob Wolf. The deal is set to be closed on Nov. 17 upon the opening of the free agency period.