The PUBG Global Invitational.S will start on February 5, 2021, and will be the first top-tier LAN event since last year's Global Championship, with the COVID-19 pandemic forcing organisers to switch to online-only events.
While the PUBG Continental Series has proved to be a huge success, there's no doubt players will be relishing a return to in-person competition. 
According to the official announcement, the naming of this new global event reflects this situation:
"The S is Survival, the core of what makes Battle Royale. It also represents the new Series format of PGI. It's Supremacy, it's Showmanship, it's a global Showdown, and perhaps most importantly, it's Safety. We're taking big steps to ensure that PGI.S is our best tournament yet while making sure everyone stays safe."
Unlike past events, the PGI.S format shakes things up. It will consist of two parts — named Weekly Survival and Weekly Final — and acts as a kind of gauntlet bracket. 
In Week 1, all teams will participate in a series of 'Rank Decision' matches to determine how they place. Then, the top 16 teams will take part in the first Weekly Survival from Week 2.
Sixteen Weekly Survival matches will take place each week — five on Tuesdays and Thursdays, six on Wednesdays. The winners of each match advance to the Weekly Final. Each time this happens, the next highest-ranked team from the waiting list takes their place in Weekly Survival. Winners also receive prize money.
Weekly Finals will take place over ten matches — five each on Saturdays and Sundays — with increased prize money on offer. The overall winner is the team which has earned the most prize money over the eight weeks of play.
Oceania left out in the cold
The breakdown of the regional representatives is as follows, with Oceania surprisingly missing. Given Australia's FURY have been incredibly consistent in PCS APAC, this seems like a massive oversight.
Europe: 7 teams

China: 6 teams

Southeast Asia: 5 teams

North America: 4 teams

South Korea: 4 teams

Latin America: 2 teams

Japan: 2 teams

Chinese Taipei: 2 teams
As always, the prize pooi will be boosted through the sale of esports-themed items in the in-game shop. This time, the share will be 30% of all sales, an increase on previous events. 
With PCS1 and PCS2 adding more than $1.7m in total, the prize pool for PGI.S will likely pass that of the 2019 PUBG Global Championship, which topped $4m.
The tournament will be held in a bubble much like many other events around the globe. A two two-week quarantine period for arriving players and staff will be incorporated into the event, with all efforts made to foster a safe environment. 
More details on the format will be revealed at a later date.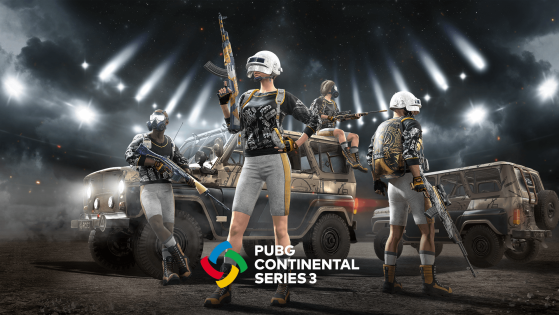 pubg-esports
PCS3 is a go — here's what you need to know!
The final major event of 2020, PCS3 sees the best PUBG teams in the world compete across four regions for a hefty prize pool and regional glory. Here's what you need to know about the schedule and teams before the action gets under way!