In a tweet at the end of the day, Nintendo announced that the next fighter would be announced during the Game Awards. Thing promised, thing due! Super Smash Bros. Ultimate is making a new collaboration with Square Enix's franchise: Final Fantasy. Cloud will finally be able to beat swords against his sworn enemy on the arena: Sephiroth. During the short video, we could see some movements of his set which seems to have a very large range, but we will have to wait for a Nintendo Direct to know much more.
Nintendo shouldn't be too long in making the introductions with Sephiroth, as it's slated for this December. A beautiful Christmas present! Something quite intriguing happened at the end of the teasing, the ultimate form: the Heartless Angel. Could this be his ultimate? Or an alternative form as we can already know about Zelda? One thing is certain, the wait for Nintendo will be long to finally know the entire set of this 78th fighter.
It's obviously not today that we're going to see Doom Slayer or even Jonesy from Fortnite on Smash - and we never even hope for a certain character... Next appointment in a few days to find out more about Sephiroth!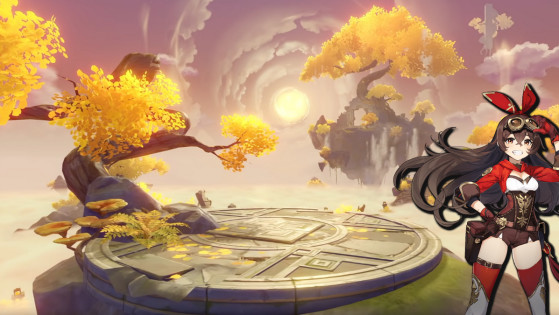 Following Game Awards nominations, miHoYo is giving Genshin Impact players 800 primogems over multiple days. Enough to allow you to make some Wishes!
Original content by Camille"Effylia" Bouin.