Article Updated on 1/11
After removing Attack Helicopters seemingly fixed the invisibility glitch, players have found that the bug has reappeared.
Season One has been a rocky one for Warzone. Several glitches and bugs have plagued the battle royale alongside a player base that is expressing its frustration surrounding a lack of weapon balance. 
It is currently unclear as to when a fix will be applied.
Article updated on 12/17
Raven Software have confirmed that it has removed Attack Helicopters in a bid to fix the invisibility glitch that is currently plaguing Warzone.
Original article before update
Whether on Verdansk or Rebirth Island, the Season 1 update for Warzone has allowed players to turn invisible thanks to an unintentional glitch.
It is obviously possible to enter the glitch by using Attack Helicopters but in order to prevent more players from exploiting it, we're not going to post the solution!
It is clear that the community isn't happy with this bug.
You can be invisible without knowing it, so do not use the helicopter until a fix has been implemented.
If you think you've found an invisible player, switch to thermal optics to spot them.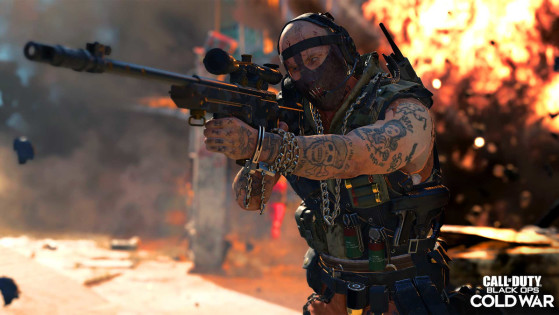 From December 17th to 24th, people can play Black Ops Cold War multiplayer for free. Here's everything you need to know.