Popular Warzone YouTuber JGOD has found that some weapon blueprints from Black Ops Cold War come with a significant improvement in weapon performance in comparison to the base version of the weapon.
One of the blueprints in question is the Gallantry MAC-10 blueprint which is unlocked by reaching Tier 95 of the Season One Battle Pass.
The discover comes after developer Raven Software implemented nerfs to the controversial DMR 14 tactical rifle alongside the MAC-10, the Type 95 and the Dual Pistols.
The nerf affected the base version of the MAC-10 with a reduction in headshot damage but did not impact this particular blueprint, which still features the pre-patch weapon statistics.
In addition to the unchanged headshot damage, JGOD also discovered that the recoil pattern differs from the base version of the rapid-fire sub-machine gun. 
In the video, JGOD explains that the "recoil is 100% different whether you have attachments or not."
With such an advantage gained by using a weapon that can only be obtained by purchasing the Battle Pass, some players are calling Warzone a "pay-to-win" game, much to the annoyance of players that may not want to invest in the Battle Pass. 
Raven Software has yet to comment on the situation.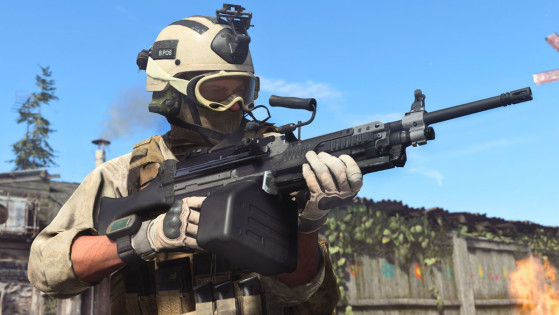 Raven Software has just released a short update to balance some of the Warzone weapon arsenal.