Respawn Entertainment has just announced the eighth season of its battle royale, Apex Legends. 'Chaos' will begin on February 2, a special date for the game with its second anniversary coming just two days later.
This new season ensures that players celebrate the event in style, and in a rather explosive way.
Each new season introduces a new character, and the next Legend to enter Kings Canyon — which will be modified for the occasion — is addicted to explosions.
From Australia to Kings Canyon
Fuse grew up in a difficult world, that would soon lead him to delinquency and criminality.
Accompanied by his sidekick from a very young age, they seek at all costs to escape the reality in which they live and its constraints. To do so, one day they invent a new game by finding an explosive device that was used during the Frontier War.
The premise is simple: whoever manages to take the grenade from the other can literally do whatever they want. Thus, their friendship gradually turns into a real competition, and the adrenaline of being able to to do anything and everything makes them want more and more.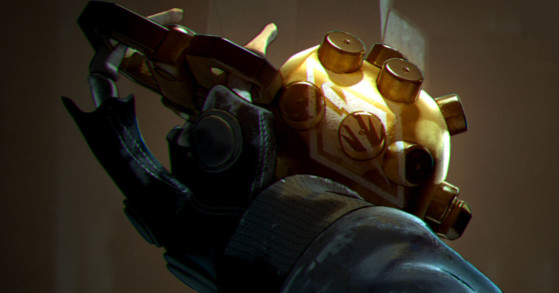 This life punctuated with dangers, but also of almost total freedom, will last until Fuse ends up becoming the new bonecage champion of Salvo — but also the first to obtain this title to make his entry into the Apex Games.
His friend doesn't accept his departure, let alone his success, and deliberately unpins the grenade that served as a link between them. Initially to put an end to their friendship, it also leads to Fuse having his right arm torn off. 
His passion for explosives then took a completely different turn, as he built himself a grenade launcher as an arm.
It's quite possible that he will seek revenge in one way or another, winning the Apex Games to prove once again that he can do what he wants!
A Legend never arriving alone
That's not the only novelty, as Fuse has brought with him a major asset: a brand new weapon. The 30-30 Repeater is a powerful lever-action rifle that will make its appearance in Season 8.
Those of you who are more experienced may know that the weapon was spotted during the development phase of the game. Taking the appearance of a Winchester, there is no doubt that this rifle will do a lot of damage, especially at close range.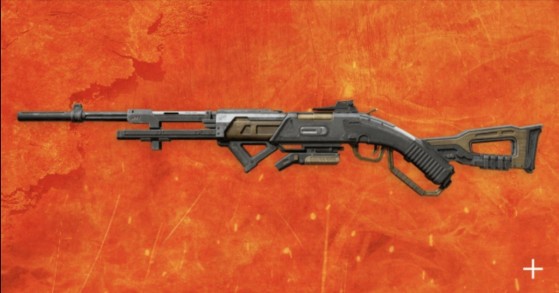 The next Apex Legends season promises to be rich in new features, which will make for a worthy celebration of the game's two-year anniversary. It remains to be seen what Fuse's abilities will be, the 30-30 Repeater's stat, and the changes on the map.
Season 8 starts on February 2.