Subtitled the Fragrance in Thaw, Hu Tao is now available in Genshin Impact.
A polearm wielder, she is aligned with the Pyro element. She's a Pyro DPS who can sacrifice health to ramp up her DMG, so you'll want to load her with HP in your build.
You can only get Hu Tao from Event Wishes, as a five-star character.
The best weapons for Hu Tao in Genshin Impact
Given Hu Tao's reliance on HP to counter the drain of her Elemental Skill, there's only one weapon that really stands out - the Staff of Homa - thanks to it's HP% increase and buff to ATK the more HP she has.
She can be a bit weak when surrounded by mobs, so if you don't have the five-star pull, you can use the Deathmatch polearm to good defensive effect.

Staff of Homa
Reckless Cinnabar
HP increased by 20/25/30/35/40%. Additionally, provides an ATK Bonus based on 0.8/1.0/1.2/1.4/1.6% of the wielder's Max HP. When the wielder's HP is less than 50%, this ATK bonus is increased by an additional 1.0/1.2/1.4/1.6/1.8% of Max HP.

Deathmatch
Gladiator
If there are at least 2 opponents nearby, ATK is increased by 16/20/24/28/32% and DEF is increased by 16/20/24/28/32%. If there are fewer than 2 opponents nearby, ATK is increased by 24/30/36/42/48%.
The best Artifacts for Hu Tao in Genshin Impact
Given its Pyro affinity, the Crimson Witch of Flames set is undoubtedly the most suited to Hu Tao's Pyro DMG build.
Equipping all four will drastically increase your Elemental DMG output, and even gains a further buff when using an Elemental Skill.
You could use Shimenawa's Reminiscence or Gladiator's Finale for the (2) boost to ATK%, or Noblesse Oblige for a boost to (2) Elemental Burst DMG.
However, we'd advise you to stick with Crimson Witch.

Crimson Witch of Flames
(2) Pyro DMG Bonus +15%
(4) Increases Overloaded and Burning DMG by 40%. Increases Vaporize and Melt DMG by 15%. Using an Elemental Skill increases 2-Piece Set effects by 50% for 10s. Max 3 stacks.
Talent and Constellation priority for Hu Tao in Genshin Impact
Hu Tao's Elemental Burst, Guide to Afterlife, is a strong ability that consumes HP to deal damage, apply buffs to you and debuffs to mobs, and knock back enemies. As such, it will be your bread-and-butter skill to use whenever it's off cooldown, so focus on that first.
It's up to you whether you focus on the Normal Attack or Elemental Burst next, as it just depends on your playstyle. Spirit Soother, the Burst, will heal Hu Tao, so if you find yourself needing heals more often, then go with that.
As for Constellation, Crimson Bouquet (C1) is perhaps best for synergy with Guide to the Afterlife. Butterfly's Embrace (C6) is basically a get-out-of-jail-free card, too.
The best stat priority and substat priority for Hu Tao in Genshin Impact
As mentioned, Hu Tao requires HP to sacrifice to ramp up damage. So, focus on that when it comes to stat priority.
Stat Priority
HP

HP + Pyro DMG Bonus

HP + CRIT Rate / CRIT DMG
Substat Priority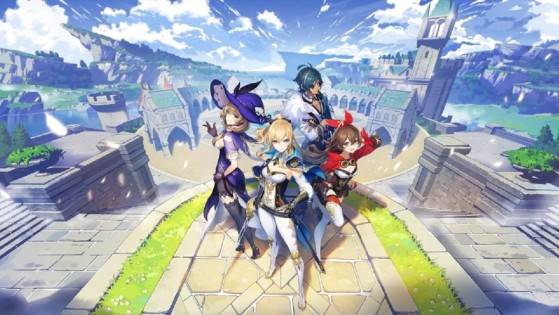 Here is a list of all promo codes available to redeem on Genshin Impact. If you're looking to get some free Primogems, Mora, Adventure XP and Hero's Wit, you're in the right place.