Image source: SK Gaming
SK Gaming may not have been on the minds of many European League of Legends fans in the beginning, but their qualification to the 2021 League of Legends European Championship spring split playoffs has been anything but quiet.
The organization's rebuilding effort relied on its lineup, composed of three players eligible for the Rookie of the Split award, and a post-role-swap, two-year LEC veteran in Janik "Jenax" Bartels, has paid off, as it has guaranteed its playoff seeding.
In the process, SK's meteoric rise mirrored that of one of its players, French AD carry Jean "Jezu" Massol, who went from studying at the ESCE International Business School to professional League of Legends player within two years.
Jezu took the time to sit down and talk to us about both his and his team's journey.
MGG: Anyone who sees your background thinks of your rise as a meteoric one, but that would be discounting how, when it comes down to it, you left surefire and safe life prospects behind in business school to live your dream. Can you tell me more about this?
Jezu: That's exactly it. I was in my first year at a business school in Paris, a regularly traveled path. But there was an issue: I was getting bored, and it was getting worse over the year — to the point where it no longer appealed to me.
I wasn't thinking about becoming a pro, and I didn't think that I could become one. However, in that year I started growing in the French amateur scene, and I couldn't stand the way things were going elsewhere. My attendance at university dropped over time because I really didn't like it. The way I am, I like to live in the present, and I struggle to tell myself 'let's sacrifice today to build a better tomorrow.' I want to be good right now and in the future, and I want to do the things that I like doing at that point in time—and by the end of that university year, that was becoming a pro player.
So, I told myself: I might as well throw myself into it: if it doesn't work, I'm still young, and I can still get into studies that I'd like more than I liked business studies. It's worked out rather well.
So, how did that talk go with your parents?
Basically, I was an amateur for a long time, so they knew what I was up to, they knew a bit about the competitive scene, and how things worked at a basic level. They didn't know whether someone could make a living out of it, and what fame they could have. But they were always interested in what I was doing, so they kind of knew.
Obviously, for a long time they were a little skeptical about my wish to build a career in it, and by the end of my university year, we had to find solutions because I really couldn't continue studying in business school—I really disliked it.

The way I am, I like to live in the present, and I struggle to tell myself 'let us sacrifice today to build a better tomorrow.' I want to be good right now and in the future...
Jezu on his decision to go pro
So, I went to visit many gaming schools in Paris with my father. I'd heard bad things about them, but I still wanted to visit just in case. By the time all was said and done, we spoke to a lot of people who knew the scene and who were legitimate in my parents' eyes—people who have earned a diploma, know what they are doing, know how to express themselves, and who could explain how things would go.
Following an interview, my father told me "okay, if you want to go for it, charge, I've got your back." He only needed to be reassured by someone with a more objective viewpoint; if you hear your son telling you "I really don't want to continue [studying]," it is really tough to trust that. He needed an objective opinion, and once he got it, he supported me.
From there, let's say that things speed up like crazy. You reached the finals of the Open Tour and lost to IziDream, and that got you noticed by a lot of French teams. When you heard that Misfits Premier were interested, what did you think?
I didn't expect that at all. I did a few tryouts in the LFL, and they went very well, but I wasn't selected because I didn't prove myself enough in a team setting. I was quite highly ranked in solo queue, but I didn't do enough in competitive at that point.
By the time the offseason had ended, I was convinced that I would end up in [the] second division, but then I heard about Misfits Premier losing their AD Carry [Ed: Neon, who received a short competitive ban]. So, I thought I might have a shot. Eventually, I had a tryout, it went well, and they decided to sign me. It was unbelievable.
I didn't expect it—as was the case with me getting to the LEC. I didn't expect to have these opportunities so early; I knew that I would get them in time, but Misfits Premier was a huge leap, a great opportunity that I seized. That put me into the thick of it right away.
Still, you went from playing at an amateur level to, for quite a while, playing against YellOwStaR, Steeelback, Djoko, and many other well-known names in the French scene. Fast forward to a year later, and you're playing against G2, Schalke 04 and the AD carry you replaced in Misfits Premier, and some of the guys that you lived with. Let's start with G2: how did it feel to play them for the first time?
Granted, it's a bit weird when you are in the pregame lobby, waiting to play against them, and you tell yourself: "I'm really going to play against them in a crazy game on broadcast." You're euphoric, you can't wait for the game to start. At the same time, I didn't come from a place of a fanboy, since I didn't watch competitive games all that much. I knew who Rekkles was, his story, and his renown, but I wasn't like "wow, it's Rekkles."
I'm not going to choke simply because I'm playing against big names, but it's still cool to tell myself that I'm playing against people who have been around for a long time and who have become iconic within the scene, right?
In fact, it's just one big name among others.
Yeah, that's it. It's the same when I was playing against YellOwStaR in the LFL. For me, it was the same as playing against Steeelback or someone else. They're strong, and I know that they're strong, and I respect them, but I'm not going to be like "YellOwStaR, please give me an autograph!"

I did not expect to have these opportunities so early; I knew that I would get them over time, but Misfits Premier was a huge leap, a great opportunity that I took.
Jezu on his meteoric rise from amateur to competitive
It's still a rather unique feeling to face and beat the team that you practiced with last year, even though they have changed a bit. You're now wearing the SK jersey, not Misfits, but it felt like it was just a regular day on the job and you had to beat them.
It's still thrilling, especially meeting Vetheo and Hatchy, and the staff who I worked with for a year, and who I got along with very well. It feels great to be able to show my worth in the LEC, since I knew that they knew I would eventually end up in the LEC — although they might have had some doubts. It's great to show them that I'm ready for the LEC, and that I deserve my spot.
It's also a victory for them in a way, for Hatchy in particular. As we wrap up this interview, I'd like to know what's the first thing that comes to mind regarding your LEC experience so far?
The level of play is incredible, there's a phenomenal possibility to improve, and it's a bit as it was when I joined the LFL: I was eager to learn, because you end up learning so many things that you didn't even know existed.
The feeling is the same here: I'm on the last step, and I'm getting into the big league — now, I just have to step up like crazy to try to become one of the best [players] in one of the best leagues. It's just too good! I'm learning lots of new things, and the level of play is incredible. I'm doing everything I can to be among the best here, and even though it will take a while, I'm confident I'll do that.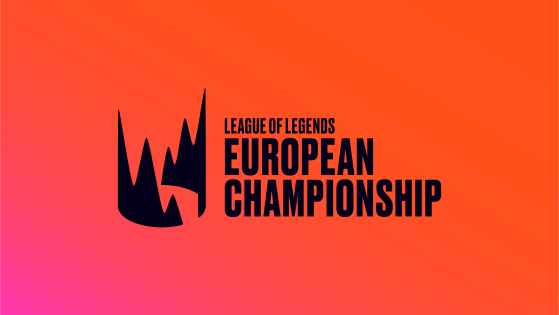 lolesports
Competitive League of Legends is back! Here you'll find all you need to know about the 2021 LEC Spring Split, including schedule, results, and format details.