The League of Legends European Championship has a new name on its championship wall for the first time in over six years. MAD Lions ascended to the throne after exploding in the Playoffs stage and showing incredible resilience in the grand finals against Rogue.
Rogue, who had impressively struck down reigning champions and tournament favorites G2 Esports in the semi finals, kicked off the series strongly. With Kacper "Inspired" Słoma reigning supreme in the jungle, the first game went into Rogue's favor. When in the second game MAD Lions threw away an all-but-won game and allowed Rogue to steal it, the series seemed done for.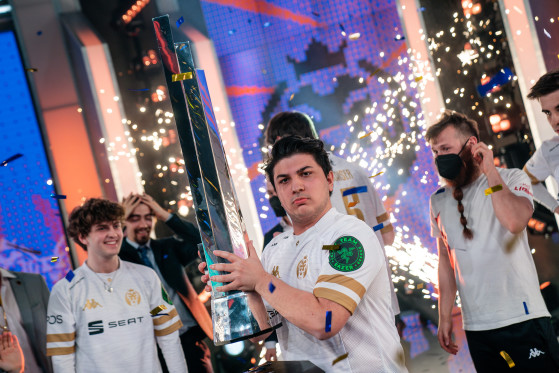 However, MAD Lions top laner İrfan Berk "Armut" Tükek had different thoughts. In the third and fourth game he whipped out his signature Wukong pick and haunted Rogue across the entire map, cleverly splitting up the Rogue squad in team fights. With crips team fight play, MAD Lions took two games back and tied up the series 2-2.
Though MAD Lions had the momentum behind them, Rogue did not fall over easily. They came out of the gate swinging and took a commanding lead, securing a first Baron Nashor 21 minutes into the game. In the face of defeat, it was mid laner Marek "Humanoid" Brázda who stepped up massively on his Viktor. Together with Armut, he led his team through two crucial team fights, swinging the game back in MAD Lions' favor. Once ahead, the team didn't let go and closed out the game.
With the victory, MAD Lions breaks a G2 & Fnatic championship era. Ever since the Summer Split of 2014, when Alliance won the trophy, only G2 and Fnatic had managed to take the crown. MAD Lions also gets to represent the LEC at the Mid-Season Invitational, held in May this year.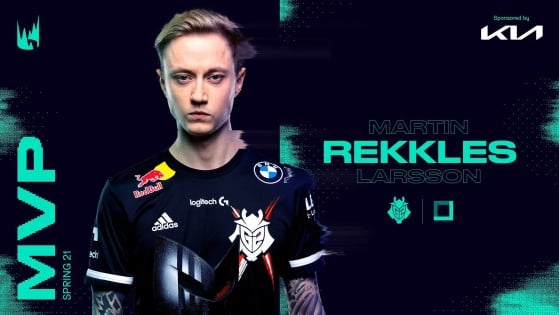 lolesports
The LEC Spring 2021 awards celebrate the best of European League of Legends this split, with Rekkles, Elyoya and G2 honoured.
Images courtesy of Michal Konkol for Riot Games.