Royal Never Give Up has claimed the Spring Championship in the League of Legends Pro League (LPL). They took down 2019 world champions FunPlus Phoenix in the grand finals, securing a ticket to the 2021 Mid-Season Invitational.
Perceived to be the underdog heading into the series, RNG suffered a loss to kick off the series. The team bounced back quickly though, ridding viewers of the thought that it could be a clean 3-0 victory similar to when the two teams first met in the Playoffs bracket. Increasingly, RNG started to figure out the game plan of FPX, playing around the map better and finding fantastic fights off the back of support player Shi "Ming" Sen-Ming's standout performance. The highlight of the entire series, however, goes to Ming's bot lane buddy Chen "GALA" Wei, who scored a pentakill in the third game.
The fourth game turned out to be a formality, with FPX playing without vigor or inspiration. Especially top laner Jang "Nuguri" Ha-gwon, who stood out in the first two games in the positive sense, and bot laner Lin "Lwx" Wei-Xiang were having a tough time staying in the game. Comfortably, RNG took down FPX once more, and closed out the series with a 3-1 score.
With their victory, RNG returns to the Mid-Season Invitational as representatives for the LPL. In 2018, the team found its last international succes at MSI, winning the title.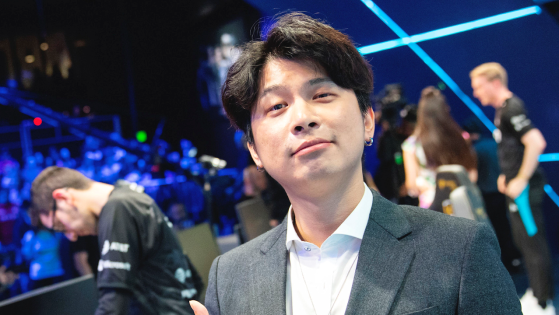 lolesports
North American LCS franchise 100 Thieves have made a coaching change as they signed Reapered following their fourth-place finish in the spring split, parting ways with Zikz in the process.
Image courtesy of Iwd.