Images courtesy of Square Enix
In today's Producer Live Letter the Final Fantasy XIV team revealed a lot of content for the upcoming 5.55 patch.
FFXIV Patch 5.55 Release Date
The stream started with the announcement for the release date of the patch. Patch 5.55 of FFXIV will be released on Tuesday, May 25.
The Playstation 5 version will also be released on that day.
FFXIV 5.55 Live Letter — Zadnor Battlefied
Zadnor will be the next zone in the Bozjan Southern Front. The maximum level will also be increased from 15 to 25. New Skirmishes and Critical engagements will be added to the front. Players will also be able to make choices during the progression of the story.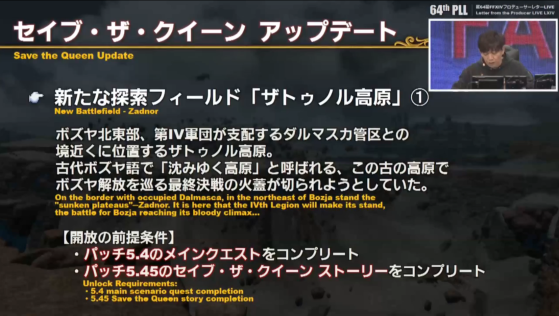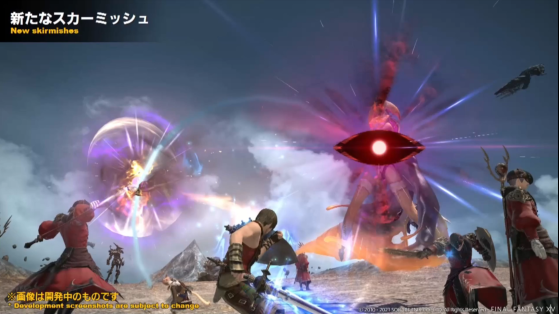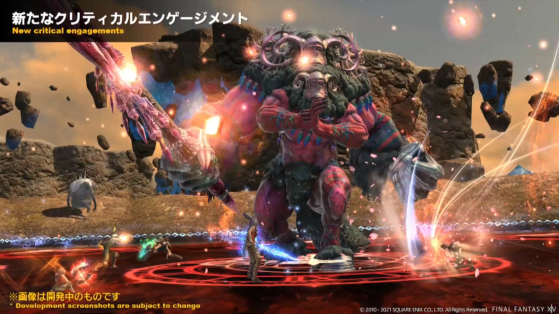 FFXIV 5.55 Live Letter — Dalriada raid
A new 48 lage-scale assault, similar to Delubrum Reiginae will be added to FFXIV.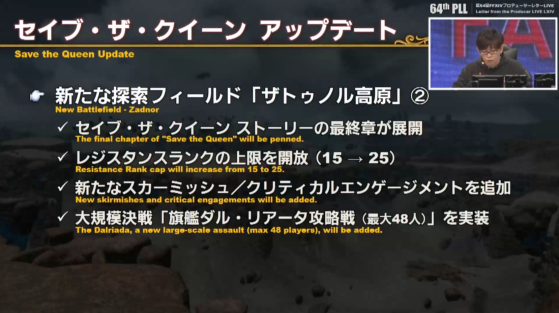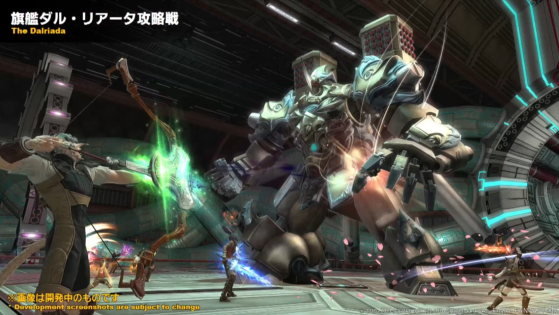 FFXIV 5.55 Live Letter — Dalriada Two-Seats Mount Reward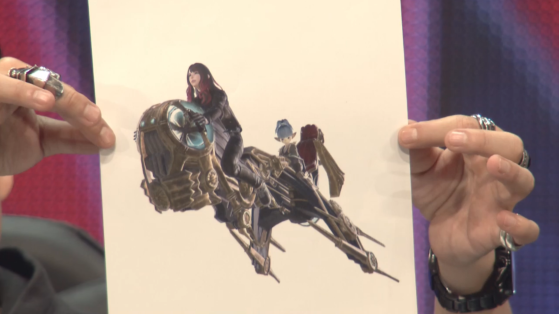 FFXIV 5.55 Live Letter — Reistance Honors
This new system will allow players to continue progressing in the Bozjan Southern Front even after reaching level 25 by earning Resistance Honors.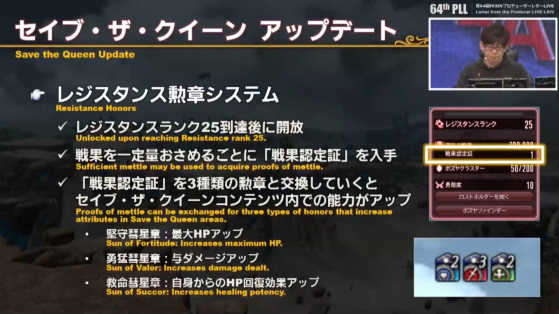 FFXIV 5.55 Resistance Relic Final Upgrade
This step will be the last part of the Resistance Relics upgrade and will give a weapon slightly better than Eden Savage.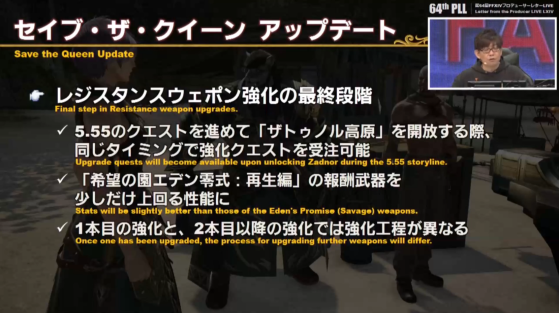 FFXIV 5.55 Live Letter — Changes on Desynthesizing Trials Gear
Some bosses dropped the materials for the craftable version of the weapons, other did not and Yoshi-P took the time to give details on that as now every trial boss will drop weapons that can be desynthesized for the materials.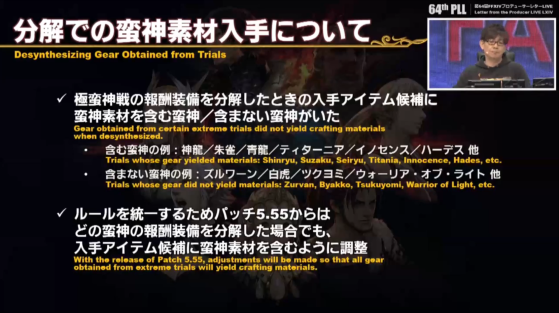 FFXIV 5.55 Update and Events Schedule
Many events are coming to the game in the near futur as the team revealed the schedule.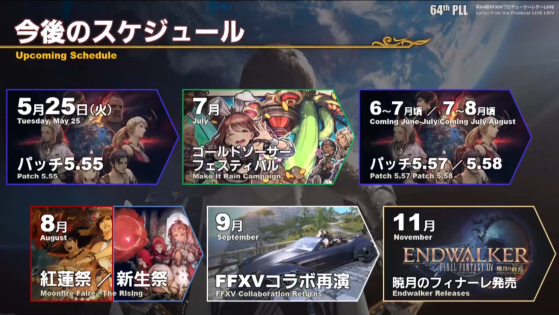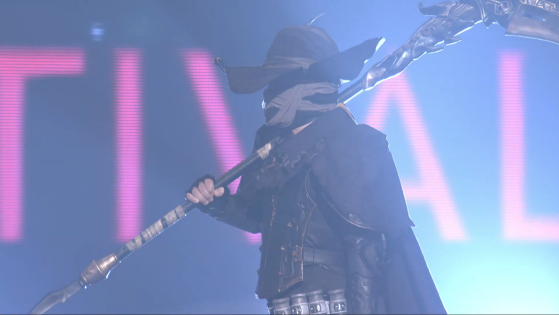 The Endwalker Keynote revealed more about the Reaper class and Sharlyan. Here's everything about the update.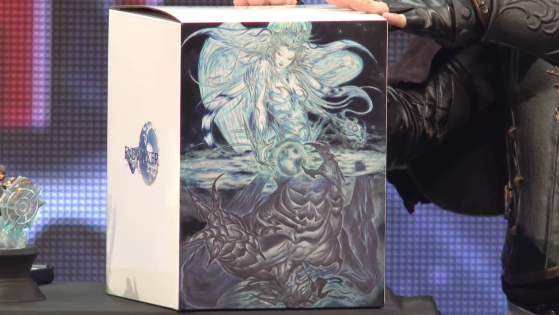 The Collector's Edition of Final Fantasy XIV has been revealed -- here's everything in the pack.