The Minecraft 1.17 update was announced this year, and excitement has been building ever since. Released yesterday, the update is now available on all platforms — including Android, Windows and Xbox.
This is one of the biggest, and most anticipated updates. There are new features in the first part of the update including new mobs, like adorable axolotls and cute goats.
And new blocks such as small and big dripleaf, pointed dripstone, caves vines and glow berries, azalea and azalea leaves, flowering azalea and flowering azalea leaves, hanging roots, rooted dirt, moss carpet, and moss block. And most importantly, the new update introduces copper.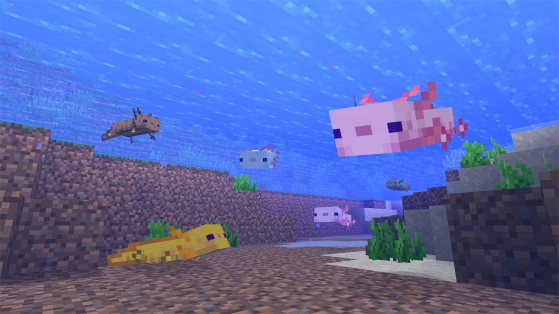 Minecraft usually updates automatically on any platform, however if that hasn't happened, check out the instructions below. You can also check out the official post here. 
How to update Minecraft for Xbox One
Go to My Apps & Games.

Search for Minecraft and select "More Options."

Then, go to "Manage Game & Add-ons."

Select "Updates" and update the game to the latest 1.17 version.
We'll keep you updated on any updates from Mojang about Caves & Cliffs Part II.