One of the biggest controversies of the year in the competitive League of Legends scene has been the demotion of Barney "Alphari" Morris at Team Liquid. The British toplaner came to the club as one of the biggest signings in the history of the region, then found himself demoted under former head coach Joshua "Jatt" Leesman.
Following unclear statements and press conferences that left fans and journalists with more questions than answers, it seems that everything has been resolved. Alphari will once again take part in the LCS with Liquid.
Still, in true esports style, there had to be a meme video.
The video opens with Steve Arhancet, Liquid's CEO, commenting that he wanted to bring transparency to the situation.
"Things have been really rough the last couple weeks, as everyone knows. We appreciate the support and undersanding from the comminity and our our fans.. We've made an important decision today that we wanted to communicate with you. And with that... Barney?"
Sincere as you like, Alphari takes over. 
"In the past few weeks I've said some things and done some things that I've not been proud of, and I just wanted to represent myself better. I wanted to be fairer to myself, to the team, to the organization, and to you guys, the fans."
"Under no circumstances would I ever actually eat Chiptole when I could eat a delicious, fresh sandwich from Jersey Mike's."
Enter sandwiches, stage left.
So, what's leading up to what seems like a serious apology, is actually an ad for Jersey Mike's, a sandwich chain that sponsors Liquid in the US. 
Beyond the joke, journalist Travis Gafford has commented on Twitter that Team Liquid has reinstated Alphari as a starter for the next game. It remains to be seen whether he can perform after several weeks away.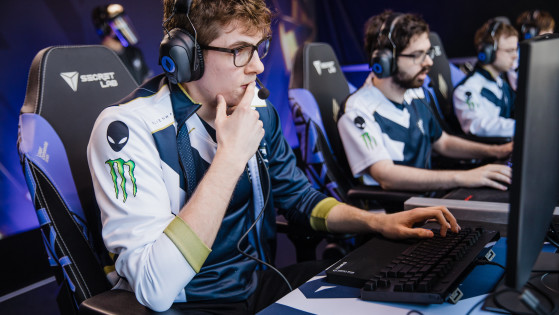 lolesports
Team Liquid bench Alphari following LCS opening loss
British toplaner Barney "Alphari" Morris has been replaced by academy player Thomas "Jenkins" Tran after Liquid's LCS Summer Split opening day loss to TSM.