The rollout of Lost Ark in the West is an opportunity for Amazon Games Studio to offer exclusive Drops for viewers on Twitch. By visiting the channel of one of the 20 creators selected from February 8 to 28, 2022 and watching several hours (not necessarily consecutive), you'll get exclusive cosmetic items!
Official Announcment
Heroes of Arkesia,
Servers for the three day head start access launch on February 8, and the journey to become a legend will begin. Watch your favorite Twitch Streamers from around the globe as they venture into Arkesia and strive to make their mark on the land. Three teams of 20 creators will work together to fight for their respective regions - North America, Europe, and LATAM. Root for your favorite team and earn prizes as they battle through bounties and challenges in a race to unlock four tiered Twitch Drops. Creators will also earn instant rewards for their communities while completing the bounties!
During the competition, you'll be able to track the team's progress on our Legends of Lost Ark page, which includes a leaderboard. If you're interested in checking out a full list of the objectives the teams will need to complete, you can check out the points breakdown here.
Legends of Lost Ark will run from February 8 until March 1, so make sure you tune in as the teams race to unlock the Twitch Drops and additional prizes to giveaway.
TWITCH DROPS
Earn each unlocked Drop by watching four hours of streams between February 8 at 9 a.m. PST (5 p.m. UTC) and March 1 at 12 a.m. PST (8 a.m. UTC)
LEGENDS OF LOST ARK DROPS: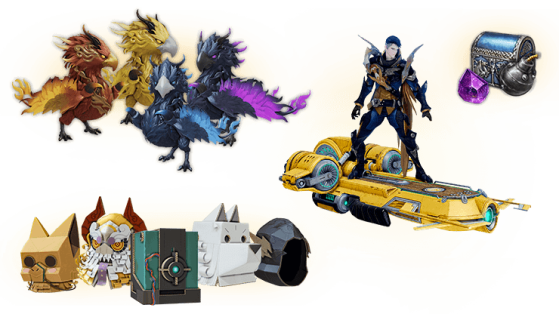 Tier 1: Battle Item Chest
Contains a Battle Item Chest 3 Pack, Regulus' Light Currency Chest (100K Silver), and an Amethyst Shard Pack (1,500 Shards).
Tier 2: Arkesia Paper Hat Chest
This chest will unlock your choice (1) of the 5 unique paper hats.
Tier 3: Helgaia Pet Chest
This chest will unlock your choice (1) of the 4 unique Helgaia pets.
Tier 4: Neugier Gold Mount
This mount will allow you to speedily move throughout Arkesia.
Legends of Lost Ark participants will only be able to offer one Drop at a time, so check the leaderboard for a list of who has unlocked the Drops.
To claim a Drop, you'll need to activate Twitch Drops for your Lost Ark account. Next, earn the Drop by watching streamers. Once awarded, you should see a call-out in the Twitch chat that prompts you to claim.
TEAMS
Each team has twenty participants that will work together to unlock the tiered drops for their regions. Checkout the rosters below.
TEAM ARKESIA - NORTH AMERICA
| anthony_kongphan | Bajheera | Bikeman | burkeblack |
| --- | --- | --- | --- |
| CDNthe3rd | cohhcarnage | Datmodz | ds_lily |
| Grimmmz | Hyoon | ItmeJP | Maximum |
| luckyghost | nl_kripp | Sacral | slot |
| Smashley | Stoopzz_TV | Towelliee | ZealsAmbitions |
TEAM ELGASIA - EUROPE
abadasunicorn

(FR)

AresLps

(OF)

Dhalucard

(OF)

Evangelion0

(ES)

Fextralife

(IN)

jessirocks

(OF)

KennyStream

(FR)

Knekro

(ES)

lapi

(FR)

Malevolgia

(ES)

Metashi12

(OF)

Nugiyen

(IN)

poopernoodle

(IN)

poulpix

(FR)

Raizqt

(IN)

Steelmage

(IN)

Uncle

(FR)

yuli

(FR/DE)

Zerator

(FR)

Zoltan

(FR)
TEAM PETRANIA - LATIN AMERICA
| 1DrakoNz | aXtLOL | Cahos_Gaming | Cuckold |
| --- | --- | --- | --- |
| fingers | Frankitooow | free150ml | HiddenGames |
| Japeta | JogueComoUmOgro | Lumei Fei | mano_imp |
| Rakin | shikai | Skipnho | smzinho |
| Sr_ThuliuM | VanieBunny | YoDa | Zanfas_cenegal |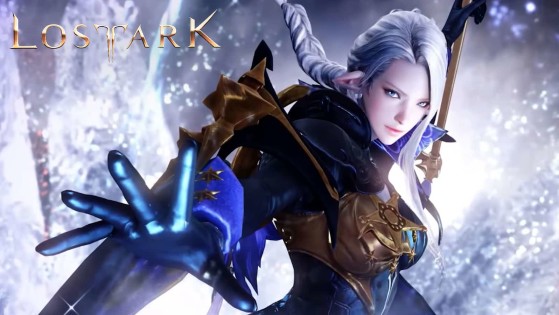 Before even choosing your main class in Lost Ark you might want to select what server you will play on and here's a little something to help you in your decision, be it population or language information