New Amazon game, new Prime Gaming loot! From February 8 to March 8, 2022, Prime Gaming subscribers have the opportunity to obtain a brand new Bundle dedicated to Lost Ark, Smilagate RPG's MMOARPG published by Amazon Games, all at no additional cost.
February 2022 Prime Gaming content for Lost Ark
By linking your Prime Gaming account to your Steam account, you have the possibility of obtaining a pack for free, finally if one can say since it still implies a subscription to Prime Gaming, so let's say "at no additional cost". This pack contains the following items for Lost Ark:
5 days of Crystalline Aura
1 Amethyst Shard Pack with 500 Amethyst Shards

1 Battle Chest Bundle
Link your Twitch, Prime Gaming and Steam accounts
As a reminder, to access these exclusive loot, you must link your Prime Gaming account to your Steam account, then to your Twitch account. To do this :
Go to

the page dedicated to the association of accounts

Click " Login " on the first line to log into your Amazon account
Click " Account Association " on the second line to associate your Steam account with your Amazon account
Click "Link Steam Account " then confirm your Steam account by logging into it
Click " Done "
Click " Request Loot " then Collect Loot to directly get your Prime Gaming loot in Lost Ark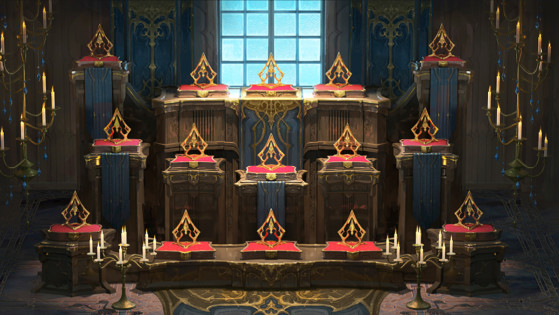 Giant's Hearts are an integral part of the most important collectibles in Lost Ark since they allow players to access certain items that finalize the power up of each character.