Here is an opportunity not to be missed for all fans of the Korean MMORPG that arrived here recently! The Lost Ark teams are organizing, through Amazon, a draw allowing you to (potentially) win a personalized Asus PC . Five iconic classes from the game are illustrated on exceptional creations that may soon be yours.
Five Asus PCs are up for grabs, like five of the Smilegate MMORPG classes: Warrior (Berserker), Mage (Bard), Sniper (Gunner), Assassin (Sanguelame) and Martialist (Spirite). These classes feature distinct gameplay, appearance, and role, with their own strengths and weaknesses. A diversity that the Lost Ark teams wanted to show through these creations. Each design was created by a different artist, all from all over the world.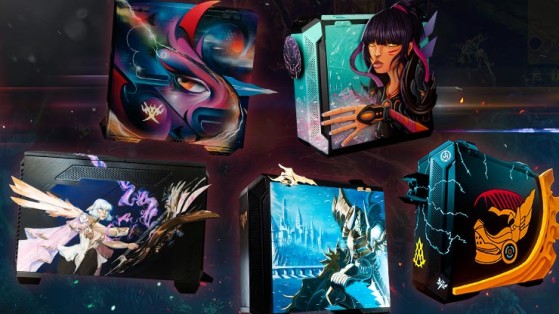 For each Asus PC, a video of the design development and creation process has been made, which you can watch by clicking on the class of your choice, below:
Warrior

(Drawinglikeasir)

Magus

(Sara Tepes)

Sniper

(Masis)

Assassin

(MrCenzone)

Martialist

(TenHundred)As you can see, hours and hours of work have gone into making these unique PCs! In terms of their performance , they are just as exceptional, as you can see in the table below: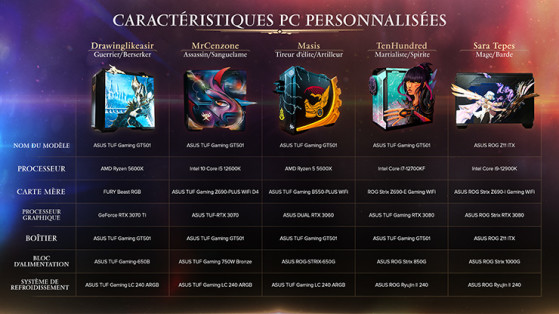 All of them are ASUS TUF Gaming GT501 models, except the Mages PC, which is an ASUS ROG Z11 ITX, for a fairly simple reason: the length of the design. They are therefore real machines for gaming, which you can win for free !
How to participate ?
To participate in the raffle, you need an Amazon account (or you will need to create a new one). Once you've created an Amazon account, you'll need to go to your local Amazon sweepstakes page and fill out the form with your information. Among the seven areas eligible for the draw are the United States, Canada, Mexico, United Kingdom, Germany, France and Spain. Once you have completed the said form, all the odds are on your side and you can therefore participate in the draw to try to win one of the five PCs.
If you want to access the Amazon form in France, everything happens right here . The winners of the prizes will be drawn at the end of May and will be contacted via the email address indicated on the entry form. Hurry up, you have until May 21!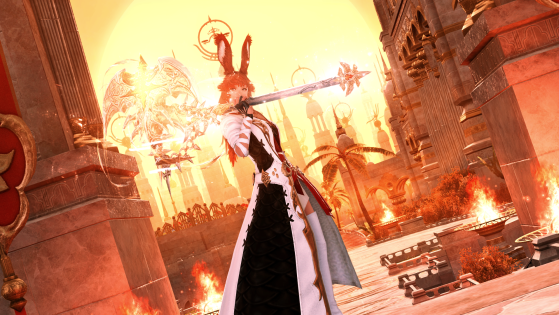 The Final Fantasy XIV Patch 6.11 release date is today and we already know the look of all the new weapons from Thordan Ultimate: Weapons of the Heaven