If the success of the Nintendo Wii is no longer really to prove, it could be that the fans of the brand jump on this great golden opportunity ! As you know, for years now, the Japanese firm has always been on the lookout when it comes to offering fairly exclusive versions of its consoles, and if the Wii has had its share of different models , there are yet only one in the world that everyone would dream of having, the golden Wii (or Wii Royale!) .
Treat yourself to Queen Elizabeth II's golden Wii
No you're not dreaming, and yes you read correctly: Queen Elizabeth II's Wii is indeed on sale . But before getting to the heart of the matter, back to the history of this fairly legendary console.
The Wii was born in 2006 and was intended to reach a much wider audience than other machines. It seems that the bet has been held since it has sold to date more than 101 million units . Why such a success ? Well for the first time a home console placed more emphasis on motion control, and its influence was such that the other manufacturers, namely Sony and Microsoft , later came up with their own version with respectively the PlayStation Move and the Xbox Kinect .
At the time, and over the years, it was therefore not uncommon to see several special editions of the Wii see the light of day, and in 2009, THQ wanted to hit hard with its own collection of mini-games Big Family Games , but also and above all with its golden version of the console intended for Queen Elizabeth II . If it has indeed crossed the doors of its royal palace, it has been returned to the premises of THQ.
Available today on the Goldin auction site , you can afford the 24-karat gold-plated Wii Royale and its controller, plus a bonus copy of Big Family Games, plus all the necessary cables, for a price starting at 3 $000 . According to the information available on the site, the end of the auction will take place, at the time of writing, in 12 days and 5 p.m., ie on May 21st.
The Royale Wii, a cursed console?
Although this news is rather encouraging, it is not the first time that the Wii Royale has gone on sale. It was in fact in 2021 that it was auctioned for the first time for a tidy sum of 300,000 dollars . Nonetheless, it was soon pulled from the market due to concern over the account selling it.
Today, let's hope it's the right one and that someone will welcome the Wii Royale which is struggling to find a warm home.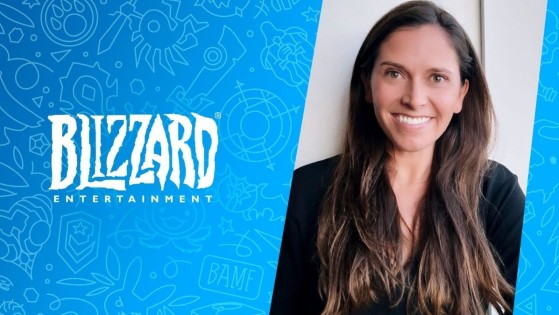 Pinned down during the past year for a "bro culture" Blizzard wants to start this semester anew with new staff at key positions