Who doesn't know streamer Amouranth ? Whether you like her or not, the young woman knows how to make people talk about her, and if her lives are quite problematic sometimes, which has also earned her a few bans, she is above all a businesswoman and she prove once again.
Amouranth buys a private jet and dates his Streamer Royale
It was last March that streamer Amouranth announced that she had bought some shares in the giant Activision Blizzard, following the announcement of Microsoft's desire to buy the latter. As a reminder, the transaction should take place this summer and in the amount of 73 billion dollars, and if this action has been thought out and should allow the young woman to make a few million dollars, Amouranth subsequently announced on the networks social want to close his Onlyfans account .
If the news was very badly received, the young woman declared that she wanted to invest more on the Twitch platform and therefore to move away at the same time from these contents that were far too explicit. Following this, she invested several thousand dollars in the giant Amazon, which owns, we remind you, the Twitch broadcasting platform, but she also spent a few tickets … in a private jet! The reason for such a purchase? A rather unusual event that will therefore take place in the air: the Streamer Royale .
Last April, we learned that Amouranth will be at the head of this event by being neither more nor less than the head of production, just that, and if the date was still missing, the streamer has just shared on social networks the date of the latter.
Amouranth therefore gives us an appointment on May 28 , and it should be alongside big names like xQc and Alinity , but not only. The broadcast should, logically, take place directly on Twitch, but unfortunately at the moment, the details of the event are still sorely lacking, but we should nevertheless know more in the days to come.
However, while details are lacking, when Streamer Royale was announced on social media, the news was reportedly well received overall. And when it comes to its content, we can probably expect some sort of game show then pitting streamers against each other, or even a Twitch Rivals-like format .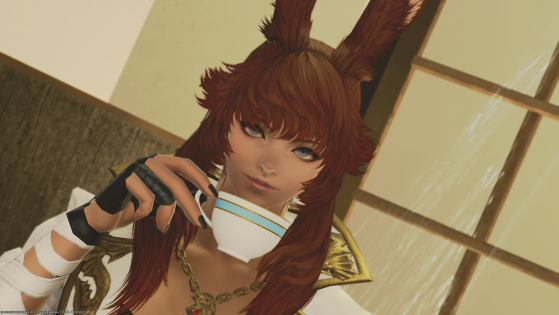 Patch 6.11a Hotfixes maintenance of Final Fantasy XIV is coming very soon and here's everything about the server status and update planning.