Twitch has become the streaming platform par excellence for several years. Every day, thousands of content creators broadcast live there, bringing together real communities. All these beautiful people, Twitch takes care of it so that no limit is exceeded, and thus no nudity, insult, or disrespectful behavior of any kind is tolerated. For some time now, the platform has greatly tightened its bans, and no longer allows anything to pass.
Recently, streamer and journalist Samuel Etienne was banned while doing a press review, accidentally showing a photo of two naked people in the newspaper Liberation . However, some manage to circumvent this restriction system for a few minutes, which is enough to create a monumental buzz on the networks. The magic of the internet has struck again!
A live -18
This is the brilliant (it's wrong) idea that streamer Kimmikka_ had, today of course banned for what she broadcast live. Last week, the content creator launched a live Just Chatting to chat with her viewers. As you can imagine, that's not what she did at all. In addition to briefly making small talk, she had sex with what appears to be her spouse live on Twitch. You read correctly. Kimmikka did not directly show the act, but only her face, and therefore her reactions.
Problem, it was possible to observe much of what was happening in ... the reflection of the glass! Voluntary omission or accident? In any case, the curtains were not closed and his community was able to attend the act live on the platform. The icing on the cake, apart from the reflection on the window, it is possible to see her partner directly behind her at the end of the extract. For Twitch, it was too much.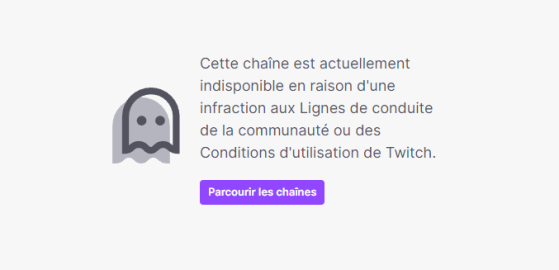 The streamer was therefore banned… 7 days , although some believe that it could be extended following the monumental buzz experienced by the video. In addition, Kimmikka had only created his account very recently and therefore recorded a more than catastrophic start on the platform. Yet buzz says success, and while she only had 230 followers at the time of her last stream, her popularity skyrocketed on the networks.
"An accident caused by alcohol"
Here is the cause that the streamer put forward, trying to justify her act to the streaming giant. According to her, a drunken evening would have led to this disastrous stream , which however went around the world. Many want to see the streamer's channel get banned permanently, in any case for more than just seven days.
One thing is certain, Kimmikka's live will have made an impression and may have served to increase his follower count. In the meantime, fans of the streamer can find her now on TikTok, where she lives regularly.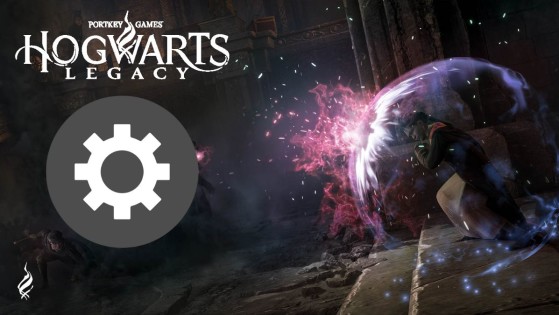 What are the PC requirements to play Hogwarts Legacy Hogwarts Legacy? Here is all the necessary information: recommended graphics card or even the minimum processor required to be able to take full advantage of it.