It's back to school, but not just for the kids. The developers of Cyberpunk 2077 also seem to have returned from vacation, or they have been quietly working in their corner to prepare some surprises for us, and they are not the only ones. The Tokyo Game Show, Ubisoft Forward and other events are planned for September, and Cyberpunk is also on the agenda, as announced by the game's official Twitter account .
Back-to-school Night City Wire
Scheduled for September 6 at 5 p.m. PST, the stream will take place on CD Projekt Red's official Twitch channel . It will be followed by a REDStream at 5:30 p.m. with Miles Tost, a senior levels designer on Cyberpunk, as well as Patrick K Mills, also a member of the team.

Choooom! There's something new on the horizon: a special episode of the Night City Wire! We'll be talking about the upcoming Cyberpunk: Edgerunners anime as well as content that's coming for Cyberpunk 2077.
Cyberpunk 2077
on
Night City Wire
(
Source
)
An opportunity to restore the image of Cyberpunk
The Cyberpunk: Edgerunners anime is obviously the first topic, as it's coming to Netflix in a few days. Created in collaboration with the talented studio Trigger, which tends to create very original works, the anime has a good chance of satisfying fans. The production looks excellent, the art direction fits well with the universe, and the studio seems to have gone extremely far in terms of violent and sexual content. Suffice to say that it fits perfectly with the universe of the license.
But that's not all, and the developers will also talk about the future of Cyberpunk 2077. We haven't had any news since Patch 1.5, which is already a few months ago, and many important features are still missing from the appeal, like the New Game Plus. The latter was discovered via datamining in the files of the previous patch, it has a good chance of arriving with the next patch.
According to some rumors, the first big narrative DLC , with new missions, could also be announced. Normally free (like The Witcher 3 DLCs), it's part of the developers' promise to roll out a series of content updates without charging players anything. It should have arrived much earlier, but the disastrous launch of the game, with tons of bugs and optimization issues, postponed its release. For the past year and a half, Cyberpunk 2077's free DLCs have proven to be quite disappointing overall.
Another possibility is that CD Projekt Red will eventually announce the paid expansion for Cyberpunk 2077, but that seems a bit premature to us, for the reasons listed above.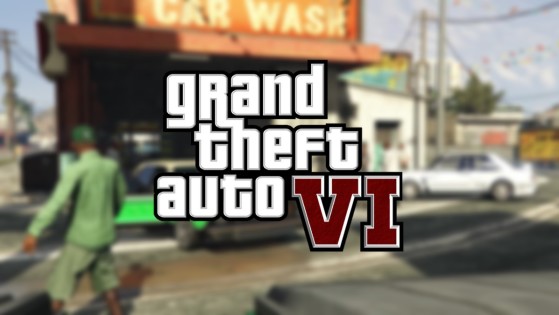 While there's been radio silence from Rockstar Games regarding the long-awaited GTA 6, fans are sure the developers are about to make the announcement we've all been waiting for. Are they really right?