In the middle of the week, Blizzard finally officially rolled out the World of Warcraft: Dragonflight 10.0 PrePatch pre-download. This allows players to anticipate the deployment of this major patch by downloading its data upstream in order to be ready on D-Day, since the release date of the PrePatch is as a reminder set for Wednesday, October 26, 2022 .
How to pre-download the Dragonflight PrePatch?
Unlike some other games, World of Warcraft doesn't require you to purchase anything to access the pre-download update introducing you to the next expansion. This is an update at no additional cost that unlocks access to some of the major features of the Dragonflight expansion, such as new talents, whether or not you own the expansion. It will be split into two parts:
Part 1: Wednesday, October 26, 2022 (Talents, UI, Rated Solitary Brew, Race and Class Combinations)
Part 2: Wednesday, November 16, 2022 (Dracthyr Evoker, Forbidden Reaches, Uldaman: Tyr's Legacy and Elemental Invasions)
If you have already downloaded the Dragonflight Beta, then you will only have around 200 MB to download. On the other hand, if this is not the case then expect to have to download a few GB of data...
To access this pre-download, it's very simple:
Go to your Battle.net launcher
Select the tab dedicated to World of Warcraft: Dragonflight (the yellow W , since the blue is dedicated to Wrath of the Lich King Classic),
Select " World of Warcraft " using the drop-down menu under " Game Version & Account "
Below this drop-down menu, select your main account with which you plan to play the Dragonflight PrePatch using the second drop-down menu,
Below the large " Play " button should now show a play icon . If you click on it, the pre-download of the Dragonflight PrePatch begins! That's all !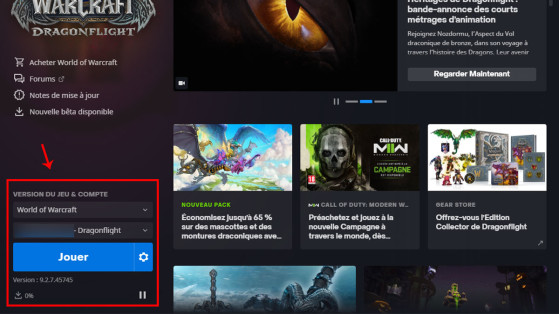 This is an excellent way to anticipate the deployment of the huge update to come, especially for players who do not have an overpowered connection and who will unfortunately have to spend long hours downloading this PrePatch!
As a reminder, the closing of Season 4 of Shadowlands will NOT take place with the deployment of the Dragonflight PrePatch on August 26th. Finally, the one dedicated to Arenas and RBGs yes, but not the one dedicated to Mythic Mode +. Instead, players will be able to take advantage of the features of WoW's eighth expansion for a month to discover their new talents as well as finish earning achievements and other collectibles before the big day.
But don't delay: when Dragonflight is released, it will be too late to get these rewards. It's now or never to get them!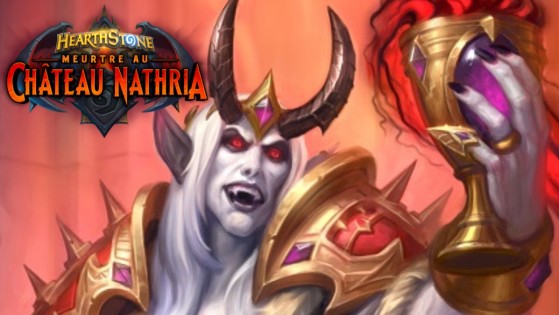 Hearthstone is struggling to keep its rank as the No. 1 TCG online, and it's starting to be felt in terms of financial results. According to the SensorTower site, Hearthstone's annual revenue on mobile will never have been lower than in 2022.