If you've spent time on Twitter, you've no doubt read, retweeted or liked Nibellion's posts. A real improvised journalist on the platform, Nibellion or even Nibel was always the first on video game news around the world. By perpetually scanning news feeds and other Twitter accounts, he has made a name for himself in the industry as a reliable source of information. But while it was followed daily by more than half a million users, the English-speaking Twittos recently made a decision that shocked the entire web.
"This marks the end of my video game news coverage"
It was in a rather abrupt message that the user (still anonymous at the time) announced his departure from the platform now owned by Elon Musk. In a post on his Patreon, Nibel cites the Tesla executive's recent Twitter takeover as another reason to think it's time to move on. He adds that he doesn't think the platform has been run well for quite some time and that "that trend won't change with Musk either."
"After some soul-searching, I have made the decision to devote my time and energy to something else and to leave Twitter. This marks the end of my coverage of video game news and my active participation in this platform. Thank you all for the good times you had!"
A Patreon that did not have the expected success
Last September, Nibel launched a Patreon aimed at helping him make a living from his content posted on Twitter. Indeed, his news has marked the industry and his responsiveness has always been greatly appreciated by the community. With a subscription ranging from $1 to $3 and around 985 subscribers, Nibellion was earning around $1,000 per month (estimate) , which is far from necessary in order to live properly.
"Unfortunately, I haven't been able to create an interesting and lasting Patreon, which is evident in the flat number of subscribers in the first weekend and the removal of the first (of many) promise of donations in the first week. [...] I have miscalculated the value of my activity on Twitter and realize that it is worth nothing on its own to the vast majority of people. I am popular, but it is this work that is useful. It has no value in itself, but a comfortable time saver, and I have understood that now."
Nibellion subscribers will therefore have to say goodbye to him, because we still do not know if it is goodbye or not and if the creator will one day return to the platform in order to delight video game fans with news always more crispy. At the moment his account is locked , we strongly suspect that Nibel has left to focus his attention on other more essential things, as he clarified in his Tweet. One thing is for sure, he will be missed by all of us.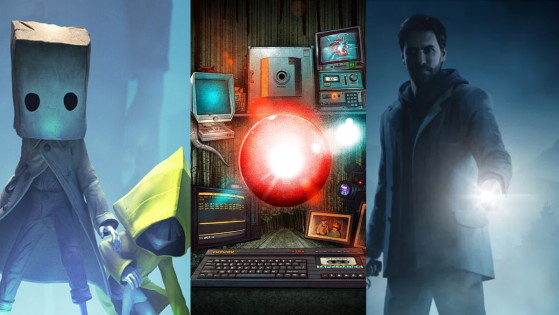 Do you like horrific atmospheres and scary stories but are you anxious about life? Don't panic, we've put together a small selection of games for you that don't have any screamers, jumpscares, or other surprises that could hit you in the face.