Disney Dreamlight Valley is available since Tuesday, September 6, 2022 in Early Access on all platforms and received its first big update on October 19 with Scar, the Mines of Vitalys and much more. Among the surprises reserved by Gameloft is the Halloween event. Unfortunately, the latter is not to the taste of all players and this October 31 will probably have finished convincing them.
Your loading screen keeps loading?
You are not alone in this case. The majority of players have been experiencing this problem since the end of the morning. Gameloft developers are always on the lookout and trying to figure out what's going on.
Official Message: " It looks like the Night Thorns are back in action. This time players are experiencing various loading issues when starting the game. We are actively investigating this issue at this time and will provide updates as soon as they become available!"

Unreachable game
4:00 p.m .: The game has been inaccessible for a few hours for some players. The developers have been trying to fix it for 14:00 already. We update this article regularly to keep you informed of the progress.
What to do during the Halloween event?
In fact, the Halloween event started on October 19 with the secret Dreamlight quests and then with the candy buckets on your Esplanade that can be picked up. Yesterday evening, Gameloft once again reminded us that candy should be saved for a surprise on Halloween. Many players expected at least an event worthy of the name with decorations or disguised characters a bit like in Animal Crossing New Horizons. Unfortunately, here are the only things that this October 31st will allow you to do in addition:
Pick up even more candy than usual in Esplanade Square,

All your characters now request the 3 different candy colors as daily favorites .

This is a very nice advantage for players who have not yet raised all their characters to level 10 friendship. Indeed, being able to directly offer the collected candies as a favorite gift avoids you having to look for other presents and seeing the friendship of your characters increase quickly.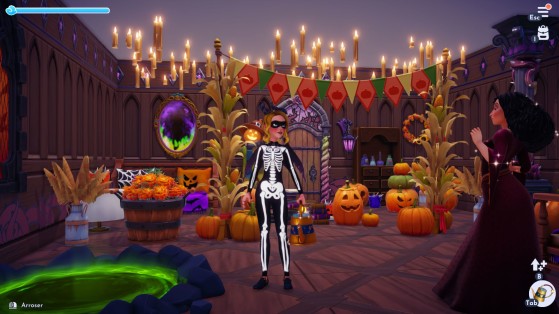 Be careful however, the game is currently in maintenance to solve the connection and loading screen bug. We do not know if a real surprise is reserved for the evening. Be that as it may, the majority of players who have already made good progress in the game are bound to be disappointed with this "surprise" which brings them absolutely nothing new. What about the Pumpkin House in the Forgotten Lands? It would have been a good opportunity to open it when you know that the one who lives inside is already in the game data...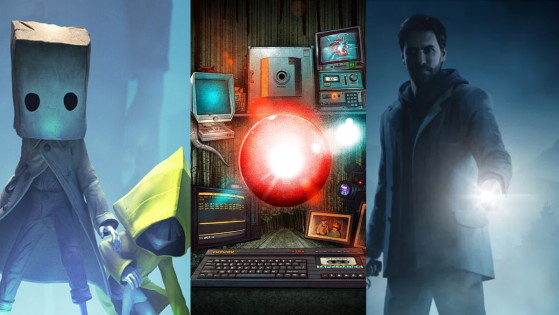 Do you like horrific atmospheres and scary stories but are you anxious about life? Don't panic, we've put together a small selection of games for you that don't have any screamers, jumpscares, or other surprises that could hit you in the face.