Pokémon Scarlet and Violet that could been compared with Arceus, come with the promise of fantastic Open World attracts the eyes of many players around the world but what is it really?
Drastic changes to core game elements
The time of Pokémon as you knew them may be over, indeed in this edition many aspects that have been present for years change or disappear. For example, the super candies, well known for helping to level up your pokémons will now be much more common, you can find them on the ground. Speaking of loot on the ground, with this pokemon no more pokeballs that contain objects but light beams visible from afar that make the search for secrets a little less exciting.
Another very particular change on a basic notion concerns trainer fights. From now on never again wild duel, you will only be able to face NPCs if you interact with them. A less jerky gameplay therefore, but a sacred loss of identity in a 3D world where it is already easy to dodge this kind of duels.
A Pokémon too vast for its own good?
Wanting to do a lot, sometimes too much, the game loses in the long run. We explained to you, for example, in our review that the map, admittedly large, did not seem so empty in the end, and that the mounts really allow you to walk around without too much difficulty. The functionality of tp (flight) will also allow you to move more quickly and therefore removes this risk of boredom when traveling. More visible loots and numerous activities such as picnics and sandwiches also help to avoid boredom in this large map, but at what cost?
Wanting to focus on this open world and make it alive, the basic features of the game suffer, victim of less resources provided by the developers.
The Forward mode, for example, only looks like a beta of its Arceus version and the loots are less useful in this title too. On-the-fly capture is also gone. On the side of the cities, the stores are ultimately only facades and we are far from the visits possible in the previous titles. We can therefore say that the game is indeed a rich Open World, but when we approach a little closer we can quickly see the sacrifices caused by this choice.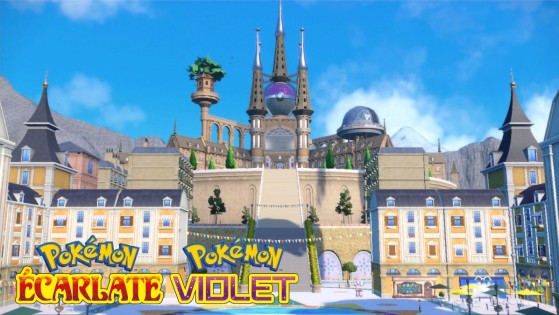 Here you are in the biggest city of Pokémon Scarlet and Purple. Between the ton of shops and the few interesting NPCs to meet, here is everything you need to know about Mesagoza so you don't miss anything.