Pokémon Scarlet and Violet have just received a patch fixing a few bugs and especially deploying the first competitive season of 9G, this Thursday, December 1, 2022. The update may not yet be deployed everywhere at the time of these lines.
Patch note in French of the first update
If a day one patch has already been deployed for the release of Pokémon Scarlet and Violet on Friday, November 18, 2022, we are talking here instead of a real first update for the two games.
Season 1 of Ranked Play will kick off, allowing you to take advantage of Ranked in the Battle Stadium. Please see the in-game notice for more details on Ranked Battles Season 1.
Fixed an issue where music was not playing correctly during battles against Council 4 and Alisma of the Pokémon League.

Other bugfixes were made.
We don't have any more details but it looks like the RNG bug hasn't been fixed yet.
If the update is not done automatically when you launch the game, here are the steps to follow:
Turn on your Nintendo Switch console and connect it to the internet,

In the HOME menu, go to the Pokémon Scarlet or Pokémon Purple game icon,

Press "+" and now choose "update" then "via internet"

This will start downloading the update,

Now check that your version is there 1.1.0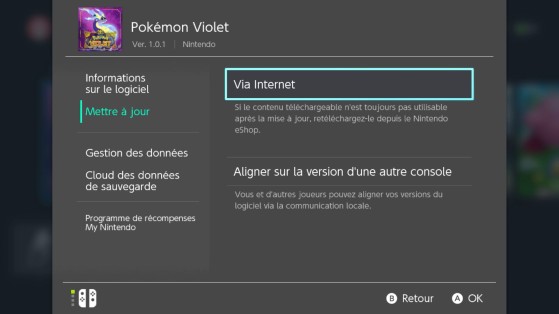 Game Freak promises to do better when it comes to performance
Unfortunately, this update does nothing to fix the constant framerate drops that players bemoan, let alone the heavily criticized graphics. However, Game Freak apologizes and promises to do better in the future. We don't know if this concerns Scarlet and Violet (with future updates) or if the company is talking about the next titles of the license.

We are aware that players may experience issues that affect game performance. Our goal is always to give players a positive experience of our games, and we apologize for this inconvenience. We take player feedback seriously and work to improve the games.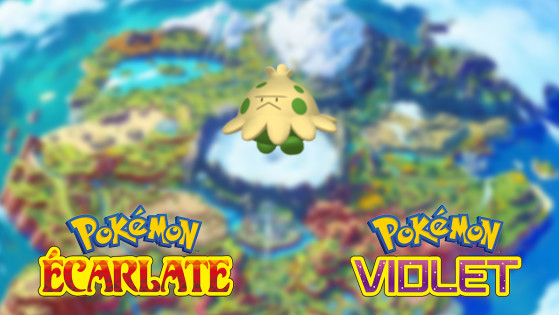 We tell you everything you need to know about Shroomish, a third generation Pokémon present in the pokédex of the Paldea region in Pokémon Scarlet and Violet and whose evolution will be very useful to all 9G hunters.