Square Enix held a live to celebrate the 35th anniversary of its favorite series, Final Fantasy. Between a vote of the public determining Final Fantasy XIV as being the favorite episode of the Japanese and the face that the Mog will have in Final Fantasy XVI, the members of the team present also discussed the continuation for the Pixel Remaster of episodes 1 to 6: they land on PS4 and Switch in the spring of 2023.
Pay your nostalgia
The Japanese publisher has been hot lately: after the Final Fantasy XVI collector at more than €300, here is the FF Pixel Remaster at the price of a Nintendo Switch. We understand that Square wants to bank on the nostalgia of their oldest customers, but given the content offered inside, it's hard to be enthusiastic: you'll have to pay €274.99 to get the pixel remaster box.
Contents of the Collector's Edition
Game (Physical Edition)

FF35th Anniversary Edition Merchandise Box -!

2 Vinyls

art book

Pixel art figurines

Holographic case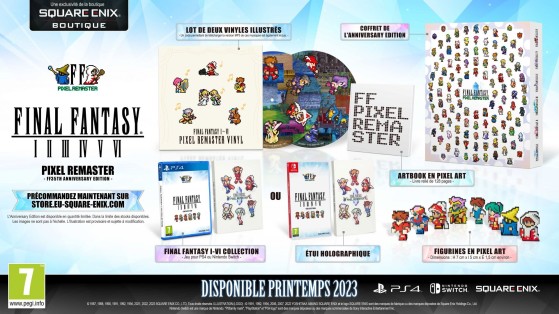 Final Fantasy Pixel Remaster
The arrival of the pixel perfect remasters of Final Fantasy on PS4 and Nintendo Switch is still very good news . Certainly the absolutely horrible font has not been corrected (it could change between now and the release), but for the rest it is clearly the best way to (re)discover the first six episodes of the saga in their original box. It should be noted, however, that the base price of the Switch version is also particularly salty, since it will cost 75€ even for the basic physical edition , and obligation to go through the Square Enix store.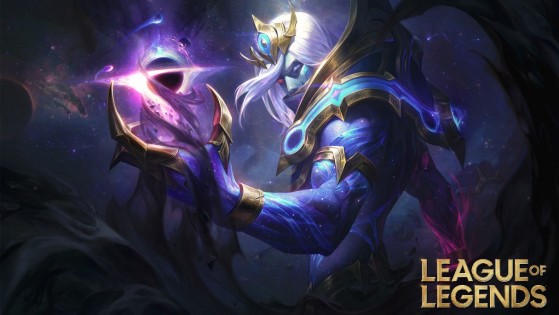 Many objects are available in the Riot Games moba, each providing various statistics. To calculate their effectiveness, we generally calculate between their total cost, the amount of stats provided, and their liabilities. However, some stats are much more useful than others.