Pokimane, real name Imane Anys, is a real Twitch star. From the top of her 9.3 million followers , the streamer specializes in broadcasts on Overwatch 2, Valorant or simply the classic Just Chatting. But as she recovers from a month-long hiatus in her rather hectic live schedule, it looks like Pokimane is having a hard time getting back on track.
Streaming is hard work
Imane Anys started streaming as a hobby when she was 17. Over the years, she gathered a community of loyal viewers who convinced her to make this profession her full-time job. After being involved for a while on Twitch / YouTube, the streamer took a well-deserved break in the middle of the year.
Returning from this famous break, Pokimane explained that it was difficult for her to invest 100% in her main activity, especially during complicated periods in her personal life.
"I can't stream being sad as hell. I'm not an actress. So there's an aspect to that when there's a creative component, you have to be there emotionally, mentally , creatively, otherwise everything you do isn't as good."
"I'm not an actress"
According to the streamer, the creative factor is a central element of the profession of content creator. If she doesn't feel in top form, she won't be able to create freely. Pokimane is formal: personal development is essential in order to succeed on Twitch and especially to provide content regularly.
She adds that being a streamer is very different from "classic" careers. When she was 17, Imane had a regular part-time job. Regarding this, Pokimane says that she could easily exercise it even though she wasn't actually fulfilled. But it can't do the same in the realm of streaming, hence the multiple changes it has recently made to its content. From now on, the creator makes the content she wants when she wants it and continues to delight her viewers with less frequent content but for which she can fully invest herself!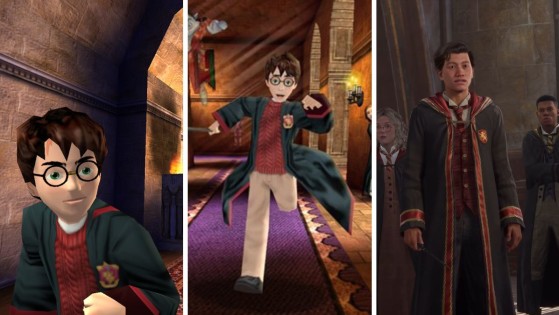 Since 2001, fans of the saga created by JK Rowling have been able to embody Harry Potter in various video games adapted from the films, but not all of them have had the expected success. In 2023, potterheads will finally be able to experience the game they've all been waiting for: Hogwarts Legacy.