As the end of the year was fast approaching, Santa Monica Studios wanted to give us a little surprise for God of War Ragnarok before starting 2023 by announcing a feature expected by many.
New Game Plus announced for God of War Ragnarok
It would seem that many players have sent Santa Monica Studios their desire to be able to survey the Nordic lands of God of War Ragnarok again and therefore wanted to benefit from a New Game Plus mode yet absent from the basic game.
A few days before the end of the year Santa Monica Studios answered the call by announcing on Twitter the imminent arrival of this mode!
No precise date for the moment and even fewer details on how the mode will work but we know that the addition is planned for this spring.
Whether you keep your weapons and armor, your stats or other items is not guaranteed, but the creators of God of War Ragnarok knew how to answer the call of the community and it is already a good thing these days in the world. 'industry !
The importance of New Game Plus in 2022
These days, it's no longer very surprising to come across a New Game Plus mode in single-player games where adventure takes a big chunk out of your discovery. While you take your time for the story or to explore every corner you are sometimes limited in your choices and your actions and taking advantage of these mechanics a second time without losing 100% of the progress made on your character is always a very good point.
This is where the New Game Plus comes in for a lot of games. In Elden Ring released this year also for example the New Game Plus allows you to reset your world while remaining the god that you are in terms of equipment and levels, you can then choose new ways to approach the game , puzzles and do what you did not have time or did not discover during your first game.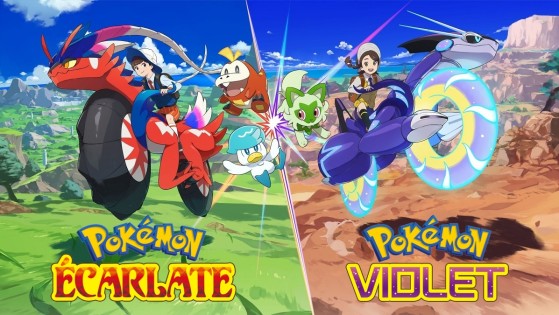 While Pokémon Scarlet/Violet was released two months ago, a study conducted among license players determined which were the most popular games! What do you think is the most popular Pokemon game?