Former Head of European Publishing at Lionhead Studios (Fable franchise), John Needham joined Riot Games in 2017 and managed both the LEC and the LCS for almost two years. True veteran of the video game industry, management and business development expert, League of Legends isn't his first project since he previously took part in the development of VR and AR games for Microsoft and Sony.
Promoted to his position on June 2019, John Needham takes stock of the League of Legends global competitive scene:
In China, the LPL launched the first true home-and-away model in esports, with teams playing out of their own dedicated esports stadiums in multiple cities.
In Europe, the LEC is completing a record-breaking season after a massive rebrand and move to a long-term partnership model.
We've invested in infrastructure across the world with LoL Park (the home of the LCK) opening in Seoul, a brand new arena in Turkey, and the launch of TJ Sports (an esports joint venture between Tencent and Riot) and its state-of-the-art remote broadcasting studio in Shanghai.

We've also seen the LCS continue to be the premier esports league in North America with new partners like Honda joining State Farm and Alienware.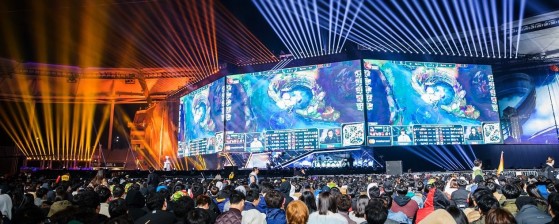 John Needham explains in a lolesports article that he travelled all over the world to meet different Rioters in order to understand their opinion on the future of League of Legends esports scene. His journey made him retain one major fact: League of Legends became so popular all across the globe that it is now capable of competing with traditional sports — to such a point that people from new generations are actually dreaming of becoming LoL professional players.
Riot Games state with pride that "LoL Esports brings joy to billions of fans around the world" — and to fulfill their duty to their fans, they plan on organizing bigger events, notably by developing new regional leagues in 2020. Nevertheless, John Needham promises that League of Legends won't entirely revolve around esports to entertain masses. Riot is well-aware that esports addicts only represents a fraction of the entire LoL fan-base.
Are Riot Games ready for Worlds? Well, the least we can say is that they seem to be...
"We're currently working to ensure that the 2019 World Championship in Europe will exceed your expectations. I look forward to watching alongside you as the best players in the world meet to compete in the toughest, most competitive global esports tournament on the planet."
Only a few weeks left before the D-Day: BRACE YOURSELVES FOLKS, WORLDS ARE COMING!
Written by Indiana "Antagoniste" Genest. Adapted from French by Thomas "Calo" Sauzin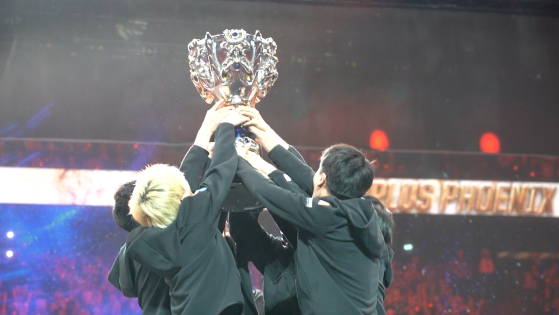 lolesports
It's D-Day! The League of Legends Worlds 2019 Grand Finals just ended with the win of FunPlus Phoenix. G2 Esports failed to achieve the Grand Slam, and lost 0-3 while facing the LPL champions.