Photo courtesy of Riot Games
Formerly playing for Unicorns of Love and FC Schalke 04, Tamás "Vizicsacsi" Kiss joined Splyce — one of the League of Legends European Championship teams — in December 2018 as a Top Laner to replace Nisqy.
During the past year, Splyce had an average season, but they eventually qualified as the European third seed — meaning they need to pass the Play-in Stage. Drawn into group B with DetonatioN FocusMe and Isurus Gaming, they managed to qualify for the Main Event and reached Quarterfinals. Sadly, their journey ended here after their defeat to SKT T1.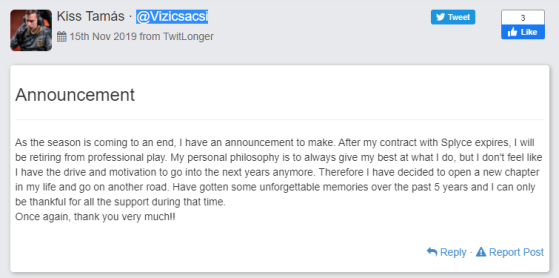 The League of Legends World Championship 2019 will be the last professional competition of Vizicsacsi... 
Farewell.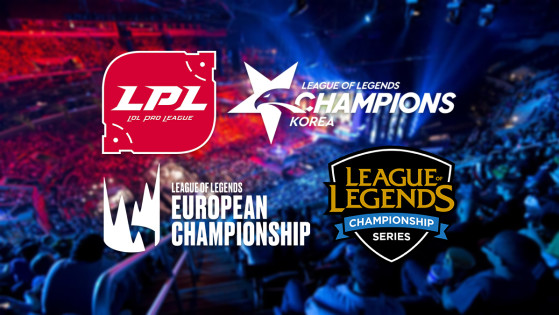 lolesports
The 2020 Spring Split window transfer officially begins on November 18! LCS, LEC, LCK, LPL — we gather all upcoming changes and transfers for the next League of Legends competitive esports season!