New full Chinese team in the Overwatch League, Chengdu Hunters will have a lot to do to restore the reputation of their country's players, after the difficult performance of the Shanghai Dragons the previous season.
While it will be easy for them to do better than their predecessors, we will see if the Hunters can reach the top of the table.
The official announcement of the roster was made in October 2018 and the team was made up of players we know well.
Current team


Guan "Garry" Li
Support
Ana, Zenyatta, Sombra

Li "Yveltal" Xianyao
Support
Mercy, Lucio, Zenyatta

Luo "Elsa" Wenjie
Flex
D.Va, Zarya, Sombra, Tracer


Ding "Ameng" Menghan
Tank
Wrecking Ball, Orisa, Reinhardt

Lo "Baconjack" Tzu-Heng
DPS
Reaper, Tracer, Hanzo, McCree, Widowmaker

Yi "JinMu" Hu
DPS
Genji, Brigitte, Pharah, Junkrat, Hanzo

Zhang "YangXiaoLong" Zhihao
DPS
McCree, Soldier 76, Tracer, Reaper

History
The team's announcement was made during the end of November 2018. The logo and colors were revealed earlier, on Sunday, November 11. Their mascot, a panda, is also their emblem.
The team was selected to be composed of only excellent Chinese players, with the aim of contributing to Overwatch's growth in China.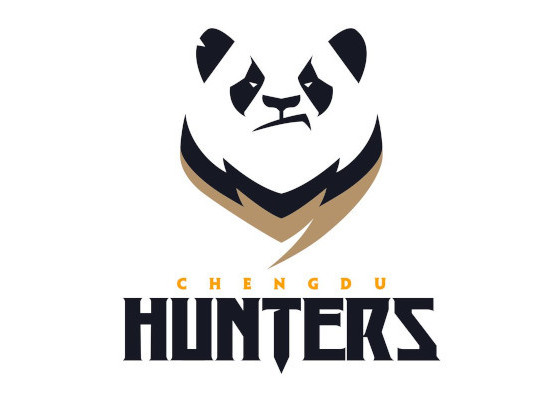 Announcement trailer
Ranking
incoming
Team's skins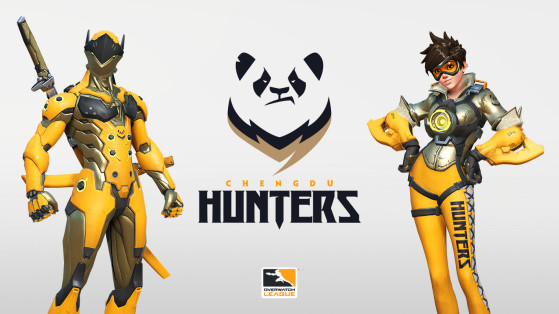 Official jerseys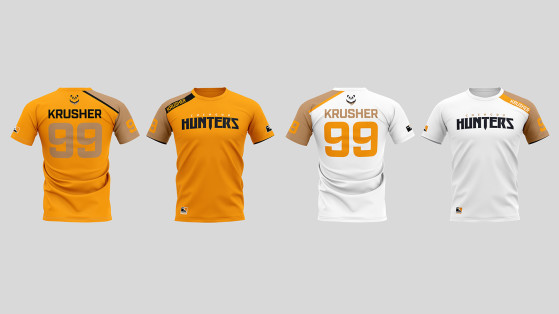 Written by Jean-Vincent "Durvil" Cannata. Translated from French by Millenium.us.org.