Discover our thoughts on the reboot of Call of Duty: Modern Warfare, available on October 25.
Genre: FPS
Release Date: October 25 2019
Platform: PS4, PC, & Xbox One
Developer: Infinity Ward
Editor: Activison
Price: $59.99
Played on: PS4, PC, & Xbox One
Fiction bordering reality
Call of Duty: Modern Warfare's new formula parachutes the player head-first into a modern war through a hands-on PoV of the different conflicts between nations. The campaign also touches on the threat of terrorism, as you'll lead a full scale assault against a group of terrorists and the Russian army. The present conflict shares many similarities with the wars of yesteryear, forcing the player to consider the implications of global warfare. Fans of the series will welcome the long-anticipated return of Campaign mode, which was teased through short sneak-peaks and stills of the breathtaking graphics typical of the game's cinematics. But be warned, this time Infinity Ward isn't pulling any punches. In fact, the art direction and the graphics are astonishing. The graphics are much improved compared to previous games in the series, something you'll notice even before you fire your first shot.
This outing functions as a dark reboot for the series, focusing on the realism of modern warfare between nations who use all means available to them to defeat a common enemy. Morality is relegated to the sidelines in this campaign, as you will be confronted by difficult decisions, or even striking images that force you to acknowledge the oft unspoken realities of war. In this story you are as likely to witness atrocities as you are to commit them, which is exactly why Modern Warfare may prove too much for some. It's during these moments that we encounter difficult choices, operational mistakes in missions, and immoral acts of war. You will face numerous situations with no morally clear outcomes, sometimes making hard decisions that will shock you. This dark and difficult chapter in the series shows us the reality of war and the horror it creates.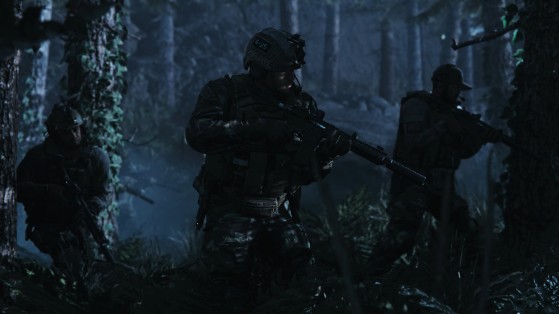 It wouldn't be possible to mention the Campaign without talking about grand return of Captain Price, the talismanic soldier at the heart of the original Modern Warfare games. The emblematic strategist leads us, a soldier in his unit, through the events of the story as he attempts to deal with the situation in Urzikstan. Just as before, Price does not subscribe to traditional moral guidelines, instead freely disregarding ethical codes and electing to confidently lead by his own experience. We are thrown headfirst into the plot, led by the famous Captain Price into an operation against terrorist groups and the Russian army, with players quickly being introduced to the stakes at hand. Infinity Ward have taken great care to work on the realism of NPCs, the military procedures employed during infiltrations and firefights, and the widespread gameplay mechanics you'll come across during your time in Modern Warfare. The result is an incredibly realistic, deep portrayal of warfare that grips the senses. Like an excellent show on Netflix, it makes the player crave more through distinct, likeable characters.
Despite some inspiring landscapes, players are often exposed to barren expanses, ravaged by war. At times it is possible to glance allusions, or flashes of better times. We were particularly affected by a poignant flashback to a wartime atrocity, experienced through the eyes of a civilian. Despite the relentless impact of unending horror, tension, and corpses, the chapter concludes with powerful imagery: a field of poppies, the flowers representing those killed during the war. A small gesture to commemorate the village's dead following the Russian attack, but one that feels poignant.
The Campaign mode is particularly striking and moving. The only criticism that could be levied at the story concerns its length, as the mode finishes too quickly, leaving us desperate to know more about the relationships between the main characters, the future of Urzikstan, and Captain Price's next mission.
Night Mode
The campaign allows the player to try their hand at a variety of different weapons and playstyles. You'll learn how to infiltrate, how to lead an assault, how to snipe, and many other different ways to play the game. It's a great way to experience different aspects of the game, which proves useful for multiplayer modes. By the time you join a lobby you may well already have an idea of your preferred weapon (Sniper, SMG, Rifle), giving you a distinct advantage on the battlefield. The Campaign mode will allow you to try out the different default classes, as well as the different attachments you can put on your guns.
In a new feature to the Modern Warfare series, it's now possible to play on different infiltration maps in Night Mode, which provides an ideal way of experiencing this important addition. This gamemode is completely different, as you're engulfed in the tension from the start. Both your squadmates and Captain Price will explain the different ways to play, and will act as ever-present reminders if you ever encounter any difficulties.
This launching point is not only ideal for introducing the player into the Modern Warfare universe, but also shows off different aspects of war, whether it be tracking VIP targets, bloody and explosive full frontal assaults, or silent infiltrations. You must consider awareness and precision when making the difficult decision on which weapon to take, as making the right choice will help you succeed on the battlefield. This Campaign mode is the best way to learn how to play.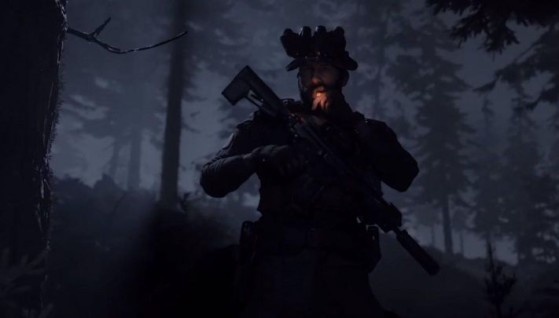 All for one, and one for all.
For its multiplayer mode, Infinity Ward has made a giant step forward with the most important additions in the history of the franchise: cross-platform connectivity. It's now possible to connect to players with different consoles (PC, PS4, Xbox One) in the same lobby. Not able to play with your mates because you're on different consoles? That's now a thing of the past.
Multiplayer mode fits in perfectly with the publisher's traditional vision for the series. You can experience different game modes and customise your weapons to your heart's content. There are quite a few changes to customisation options this time around, and we'll be sure to address them later. As for the gameplay, the game offers a fair "time to kill" that fits in with prior titles that play heavy on the realism. That is to say that this reboot is also a return to basics for the franchise; the absence of Dashing or Wallriding results in a more static gameplay, but not one that lacks complexity in movement. The introduction of Tactical Sprinting (tap sprint twice) offers the possibility of quickly crossing a short distance at high speed.
So long specialists; it's now possible to swap between multiple different combat perks, each of which provides a wide range of different gameplay benefits. Granting quicker recharge times, these perks offer additional tactical depth; it's entirely up to you to choose the right combination of perks. Mastering this aspect of the game will give players a tactical advantage before they even step on the battlefield. Choose to fight your own way, be it through UAV plane or Cruise Missile, as players with the best strategy will be able to lead their squad to glory.
The multiplayer mode features a large arsenal of weapons, and this time nearly all of them seem balanced. Although the class meta is no longer a feature of the series, that doesn't mean that all but a select few weapons are useless. You'll definitely find a gun that suits your playstyle, given the sheer amount of customisation options available to you. In addition, the armory allows you to personalise your gun to your hearts content with a wide range of accessories. Combine that with more than 100 unlockable camouflages to choose from and you'll have an arsenal that would make James Bond jealous.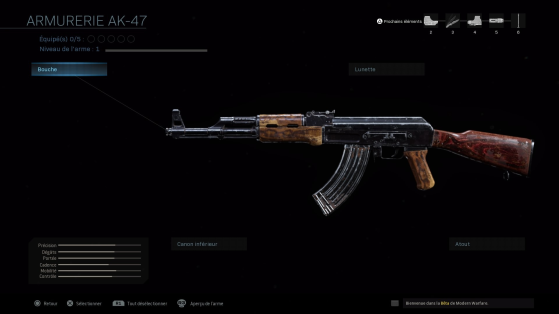 As for the multiplayer modes, the most notable is "Ground War", which pits 64 players onto a large map that holds tanks and helicopters. This mode provides a gameplay experience not dissimilar from the Battlefield franchise, possibly exposing a completely new audience to this style of gameplay. This title also benefits from such additions like Cyber Attack and Realism mode, which plunges the player into a match without a HUD. Fans can always count on the return of classic gamemodes like TDM and S&D if they're after the traditional Call of Duty experience.
This brings us to the progression system, which is much different this time round, with the traditional prestige system being replaced by Officer Ranks. You will no longer lose your weapons or challenge progression when you prestige up, as once you complete Enlisted Rank 55 you will receive Officer Rank 1, sending you back to Rank 1. The goal is to reach max rank — that being rank 100 — before the end of the season, with seasonal rankings another new feature to the franchise. Similar to a Battle Pass, completing your missions will allow you to unlock exclusive rewards as you climb the ranks. Finally, each officer rank will give you a Seasonal Ribbon, which can be traded in for Season Emblem. You'll start each season back at Officer Rank Level 1, giving you the chance to start anew each time. This system may be a bit confusing for newcomers to the series, but promises to be more rewarding for players that really invest in the game.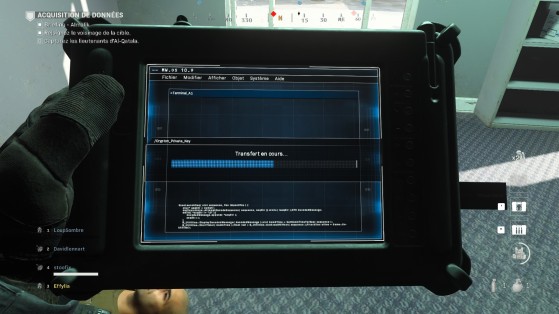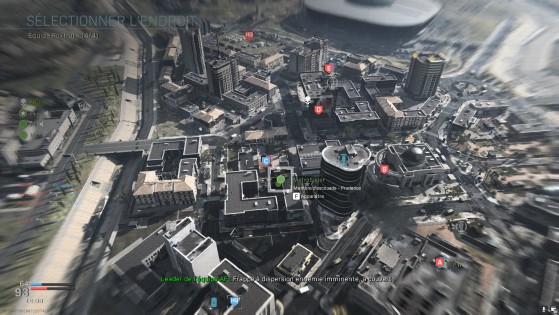 Though you traditionally leave the best for last, sadly this isn't the case for Call of Duty: Modern Warfare. Where the reboot desperately struggles is the maps, as balanced gameplay is nothing without quality level design. In fact, the majority of maps have way too many shooting angles and long open corridors, leaving the player to be constantly under threat no matter their position. Believe us, even gamers with perfect spacial awareness will sometimes fail to react fast enough to prevent themselves from being killed by well hidden players. This leads to an enormous imbalance in gamemodes such as Domination, where one of the three flags can usually be found right in the centre of the map, in a near unrecoverable area, giving a steadfast advantage to the first team to capture it. We can't wait to see pros team up to rush B like they're leaving school on a Friday.
Unfortunately, the new CoD doesn't feature Zombies, though Coop mode (Spec Ops) makes its grand return. It's not possible to compare the two gamemodes, as they couldn't be more different, besides both being against the computer. You'll fight waves of enemies that spawn throughout the map until you defeat the final wave and finish the game. It's a nice way to spend an evening, but its lack of depth will fail to bring players back.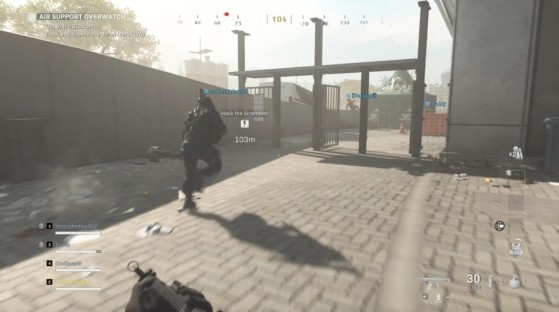 Modern Warfare's graphics are at their best on PC, as it provides players with HDR and 4K. The visuals have a cinematic quality that is immensely pleasing to the eye. Giving the game a photogrammetric quality was no small feat for Infinity Ward. Spectral rendering allows the game's lighting to feel more realistic and in tune with the atmosphere of the reboot. The lighting allows the game to implement dynamic lighting on players depending on where they find themselves on the map. However, console players won't benefit from these features; the Xbox One edition suffers from heavy FPS drops during multiplayer parties, and If the PS4 seems better suited, the overall rendering leaves much to be desired.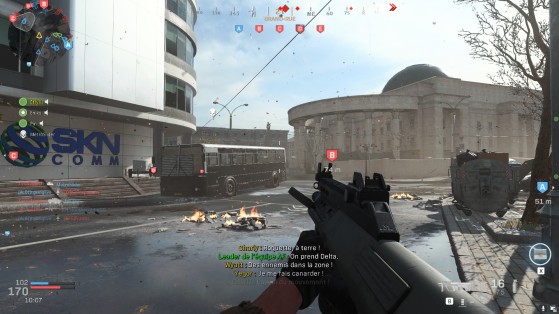 In its entirety, Call of Duty: Modern Warfare ticks all the right boxes though a stellar campaign mode. Dark and gripping, the fight against terrorists alongside the trusted Captain Price has never been so shocking and thrilling. As for multiplayer, the reboot is faithful to its predecessors in the series, with well received inclusions, such as cross-platform connectivity and the Armory, which allows you to truly make your loadouts your own. With unrivalled intense gameplay, breathtaking graphics (on PC), and wealth of multiplayer content, Modern Warfare is a worthy reboot to the original title. It might have even been able to surpass the original, if not for an underwhelming selection of maps.
A poignant and thought provoking campaign mode
Endless Weapon customisation
Return of mainstay online gamemodes, alongside great new additions (Realism mode)
Cross-platform connectability
Spec Ops is a bit underwhelming
Divisive multiplayer map deisgn
Poor console optimisation, especially on Xbox