Welcome to Battlefield 2042, the latest game in the long-running series from DICE and EA. Promising to revolutionize the FPS genre once again, more details will be revealed at EA Play in July. Here you'll find all the latest news for the next Battlefield, as well as guides once the game is released.

Welcome to the Rainbow Six Siege portal on Millenium.gg! Here you'll find all you need to know about Ubisoft's competitive team-based shooter, including esports news, major tournaments such as the Six Invitational and World Cup, and guides to help your game improve.

Discover all information and guides for Pokémon Masters, the new mobile game from DeNA and The Pokémon Company for iOS and Android. Whether a list of trainers, chapters, sync pairs, or duos, we have everything you need to master the region of Passio!

Welcome to the Rocket League portal on Millenium.gg. This is your one-stop shop for everything about this Psyonix sports title, including competitive esports, the Rocket League Championship Series, and more.

The next title in the long-running series, Call of Duty: Vanguard from Sledgehammer Games annd Activision takes players back to World War II. It features a single-player campaign, multiplayer, and familar modes such as Zombies, as well as updated Warzone integration. Available for Xbox Series X|S, Xbox One, PlayStation 4, PlayStation 5, and PC.

A PS5 exclusive, Returnal is the latest title from Finnish develope Housemarque. After crash-landing on the alien planet of Atropos, Selene finds herself in a time loop. She must traverse the barren landscape of an ancient civilization in order to escape. A roguelike third-person shooter with elements of psychological horror, Returnal will challenge players over and over in until they adapt and overcome the search for the truth.

Assemble commandos and other fearsome units and plunder your enemies — Rush Wars is a new, fun RTS game from the makers of Clash of Clans and Clash Royale! Here you can find out all there is to know about this new iOS and Android game from powerhouse publisher Supercell, including news and guides to attacking mines, defending bases and the strongest units. By following our tips and advice on how to play this tower defense game, you'll be more than ready to improve your troops and dominate your enemies!

Welcome to the portal for Crucible, the new hero shooter from Amazon Games and Relentless Studios. Here you'll find everything you need to know about this tactical FPS, including guides on hunters, abilities, game modes, Essence, Hives, and more.

Welcome to the Hyper Scape portal. Here you'll find all you need to know about Ubisoft's new battle royale for PC, PS4 and Xbox One. Guides, advice, news, esports and tournament results are all right here!

Tales of Arise is the latest instalment in Bandai Namco's cult RPG series, released on consoles and PC on September 10, 2021. Here you'll find news and guides for an adventure that promises more dark and mature themes than usual, as you take control of a mysterious duo seeking to liberate their home.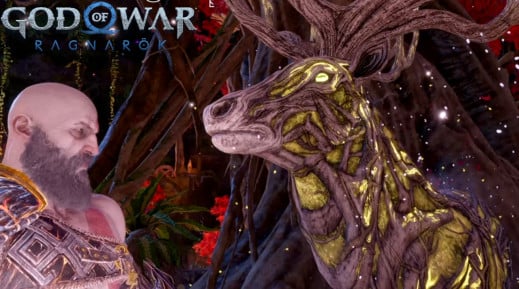 Seasonal Stags God of War Ragnarok: Where to find them in Vanaheim Crater?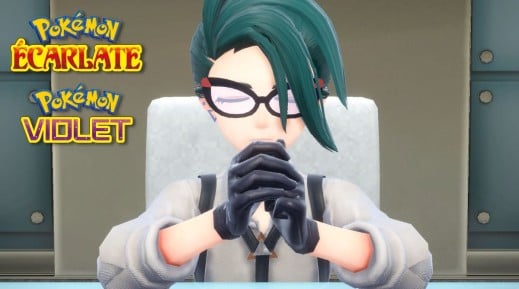 Pokémon League Scarlet and Violet: The correct answers to Rika oral exam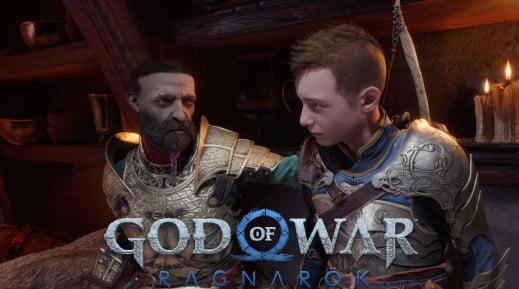 God of War Ragnarok: how many chapters are there?
11:50
Deerling Pokémon Scarlet Violet: Where to find its 4 forms and how to evolve it?
11:40
Wiglett Pokémon Scarlet Violet: Shiny, evolution... Everything about the new creature from 9G!
11:30
Tauros Pokemon Violet Scarlet: How to get the 3 forms of Paldea?
11:20
Baxcalibur Pokémon Scarlet Violet: All about the evolution of Arctibax and Frigibax
11:10
Finizen Pokémon Violet Scarlet: How to make it evolve into Palafin and change its form?
11:00
Cosmoem Pokémon GO: How to evolve it into Lunala and Solgaleo?
10:50
LoL: Neeko disabled due to tower bug!
10:40
Hogwarts Legacy: The new 20-minute video reveals 3 striking details!
10:30
Pokémon Scarlet Violet Experiment: 4 Techniques to Gain XP Easily!
10:20
Riot bans one of its employees after using the game's worst champion 20 times in a row