Assemble commandos and other fearsome units and plunder your enemies — Rush Wars is a new, fun RTS game from the makers of Clash of Clans and Clash Royale! Here you can find out all there is to know about this new iOS and Android game from powerhouse publisher Supercell, including news and guides to attacking mines, defending bases and the strongest units. By following our tips and advice on how to play this tower defense game, you'll be more than ready to improve your troops and dominate your enemies!

Developed by Pearl Abyss and available on PC and consoles, DokeV is an action-adventure game that puts you in an open world and tasks you with capturing and collecting creatures called Dokebi. Our dedicated portal is the ideal place to find news and in-depth articles on DokeV.

Welcome to Battlefield 2042, the latest game in the long-running series from DICE and EA. Promising to revolutionize the FPS genre once again, more details will be revealed at EA Play in July. Here you'll find all the latest news for the next Battlefield, as well as guides once the game is released.

Welcome to the Rocket League portal on Millenium.gg. This is your one-stop shop for everything about this Psyonix sports title, including competitive esports, the Rocket League Championship Series, and more.

Welcome to the Halo Infinite portal. Here you'll find all you need to know about Microsoft's flagship Xbox Series X title. From news to tips to get you started, patch notes and complete guides, we've got you covered when it comes to the adventures of Master Chief!

Welcome to the Horizon Forbidden West portal. Here you'll find news, guides and more for Aloy's hotly anticipated second outing, developed by Guerilla Games. This action role-playing game will be released exclusively for PlayStation 4 and PlayStation 5 on February 18, 2022.

Welcome to the Hyper Scape portal. Here you'll find all you need to know about Ubisoft's new battle royale for PC, PS4 and Xbox One. Guides, advice, news, esports and tournament results are all right here!

Welcome to the portal for Crucible, the new hero shooter from Amazon Games and Relentless Studios. Here you'll find everything you need to know about this tactical FPS, including guides on hunters, abilities, game modes, Essence, Hives, and more.

Tales of Arise is the latest instalment in Bandai Namco's cult RPG series, released on consoles and PC on September 10, 2021. Here you'll find news and guides for an adventure that promises more dark and mature themes than usual, as you take control of a mysterious duo seeking to liberate their home.

The next title in the long-running series, Call of Duty: Vanguard from Sledgehammer Games annd Activision takes players back to World War II. It features a single-player campaign, multiplayer, and familar modes such as Zombies, as well as updated Warzone integration. Available for Xbox Series X|S, Xbox One, PlayStation 4, PlayStation 5, and PC.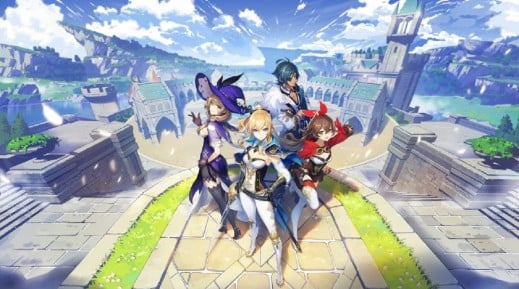 Redeem Genshin Impact Promo Codes: Free Primogems and More!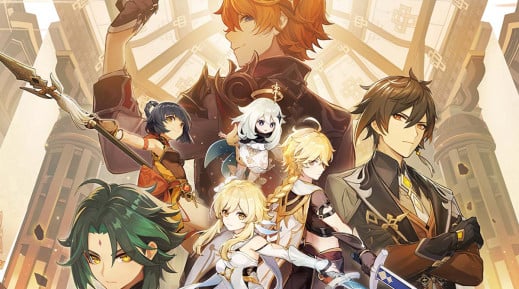 Genshin Impact Tier List: The best characters for October 2020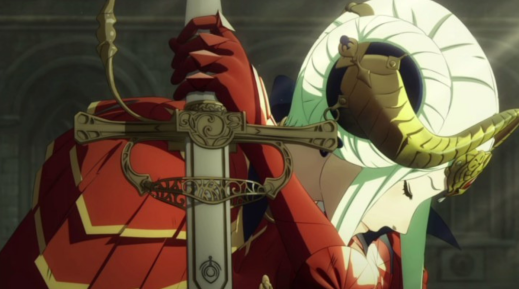 Fire Emblem Three Houses: Best classes for each character
02:34
Lost Ark: The Artist will land soon, but in a censored version!
02:33
God of War Ragnarok: The actor of Kratos wins an unusual record!
02:32
PS5: Discover the 5 most anticipated games of 2023
02:32
Minecraft: players reproduce one of the best amusement parks in France!
02:31
Nintendo Switch: These games and a critical flaw can make your console dangerous!
02:30
GTA: Which game is the worst in the license? The community has decided and here is the result!
02:30
Twitch: This Fortnite streamer has been in "jail" for 60 days on his own stream!
02:29
Elden Ring: This mechanic present in Dark Souls is sorely lacking in the game of the year!
02:27
Animal Crossing: Why Nintendo does not take more advantage of its cash cow?
02:25
Genshin Impact: A finally objective Tier List? In any case, this is what the community offers!