Another Dragon Ball Z Kakarot sub story that you don't want to miss if you want to unlock all the quest threads in the game. Before you go to talk to Chi-chi, just after the interlude between Master Roshi and Lunch, heading towards the Capsule Corp courtyard, Bulma is waiting for you just left of the exit. This is the first step of a thread, just like Baba, so we recommend you complete this mission as soon as possible.
A Foreboding Fear
Bulma needs samples from Raditz's capsule, so she will ask you to go to the site and get samples to help her in her research. This mission has absolutely no notable obstacles: teleport to the area of the eastern ravine / Lucca village, and then retrieve the object in the center of the crater.
Once you've retrieved the mysterious chip, you'll be automatically teleported to Bulma to complete the mission. Completion of this small mission will not give you any soul emblems. You'll have to continue your adventure if you want to know the full story of this transmission.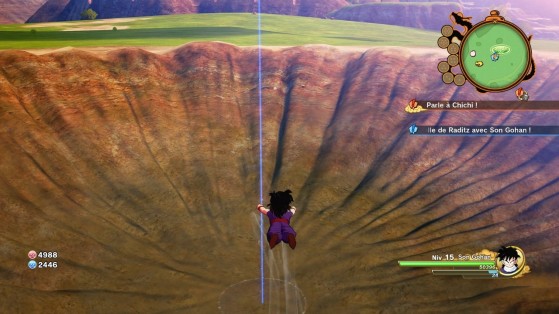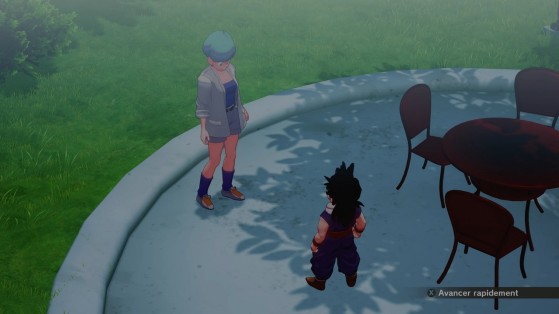 Rewards
| Rewards | Quantity |
| --- | --- |
| EXP | 5292 |
| D Medal | 1 |
| Romantic Apron | 1 |
| Mega Mass Lvl 1 | 2 |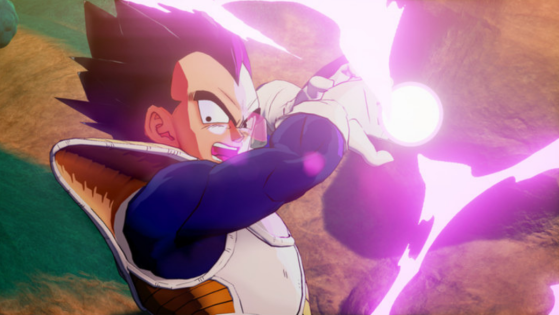 It's time to begin the final battle of this Arc from DBZ Kakarot: Son Goku VS Vegeta, the fratricidal dual. In this guide, discover the attacks of this boss and the few options you have to get out of it.