After Nappa's death, Goku is determined to put Vegeta out of action. In order to not affect too much the world, another arena is chosen for the fight by the two saiyan. Come on, it's time to start this mythical duel in Dragon Ball Z: Kakarot with a guide that will allow you to see more clearly in the brother's game. Beware, the sub story Foggy Future will no longer be available after this fight.
Fight against Vegeta
Expect more resistance than usual: like all end-of-chapter bosses, Vegeta is a boss with huge attacks, so you'll have to learn to recognize his various assaults before you can begin this level 20 boss battle.
Use the Kaioken
By holding the guard key + round/B, Son Goku can now use the Kaioken, which will increase his damage tenfold but will nibble his life bar (do the same trick to leave this mode). Reserve the use of the Kaioken for safe moments, in order to stick a maximum of damage to the boss.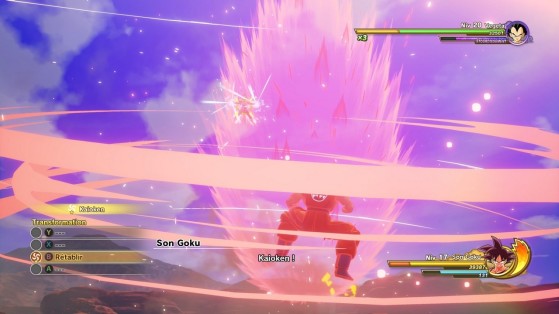 Slash Wave
These yellow waves thrown in packs of 5 can be dodged very simply by circling around the boss using the rush.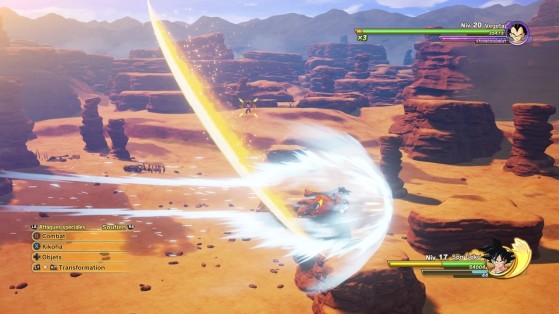 Consecutive Energy Shot
For this suite of energy balls, the best way not to take big damage is still to keep. Be careful with the last one, loaded at the end of the combo and that you will have to dodge.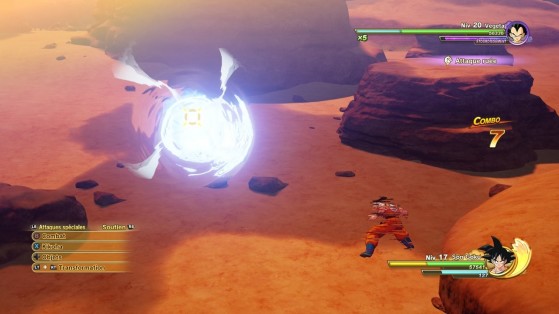 Dash Attack
Using part of her ki, Vegeta will either kick it round in a raditz style or attempt a mad rush. Rely on the red arrows that indicate the range of the attack and dodge to the side, the technique doesn't change: if the enemy shines in gear, move aside.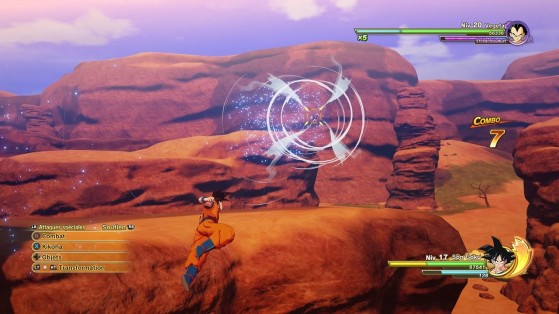 Assault Rush
This special attack that Vegeta triggers flips the camera, which is then placed above your character. You'll soon realize that Vegeta will be making a series of rush attacks, so you'll have to move quickly to avoid a series of big attacks.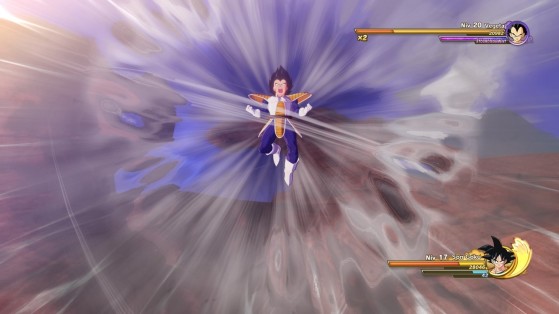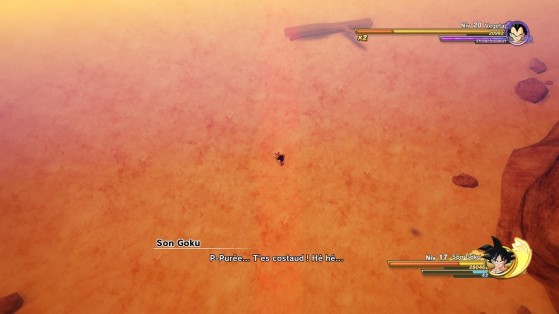 Meteor Hammer
Vegeta will teleport to every corner and if he reaches you, he'll stick two big pies on you. Avoid any contact with him, and run away when you see him start his circus, until he has all his attacks.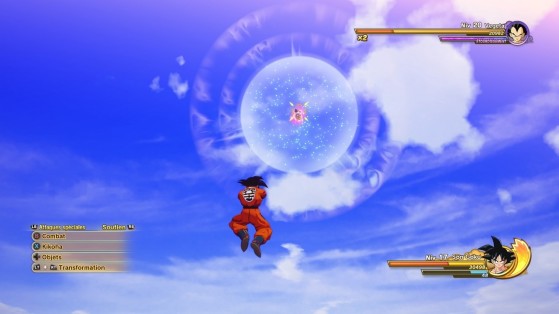 Galick Gun
The first time Vegeta uses this special attack, a yellow bar will appear above his head. Follow the game's advice and run into him to eliminate this extra gauge before he launches his attack. If you succeed in throwing it, it will be possible to make a follow-up attack by pressing round/B.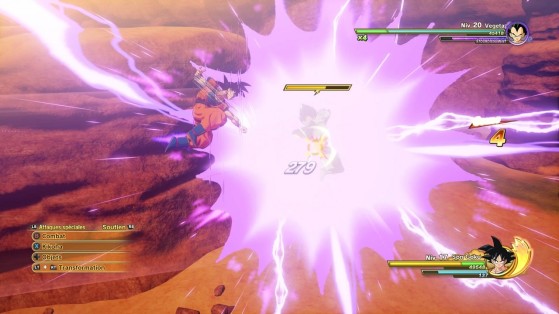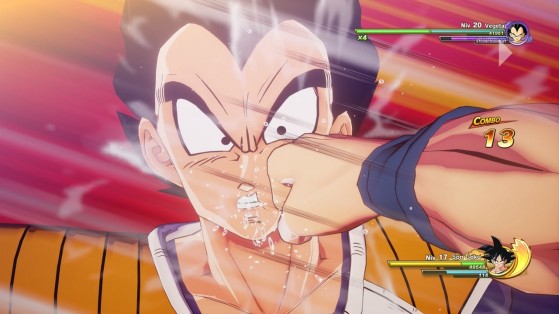 The second time he throws it, it will be much less predictable and won't give you time to counter it. Pay attention to the name of the attack launched under the character's life bar.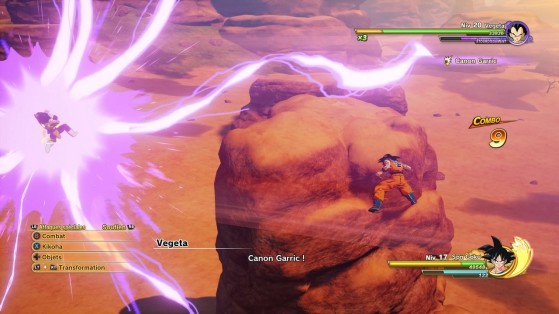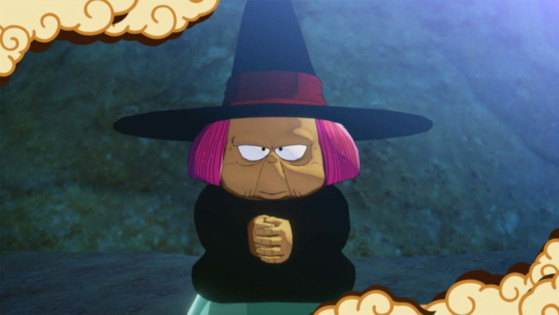 Dragon Ball Z Kakarot Walkthrough — Foggy Future sub story
Fortuneteller Baba is attacked by RR robots: go help her as Son Gohan before joining Piccolo, in this new side quest of Dragon Ball Z Kakarot.