After the training period of Goku in paradise, and the one of Gohan with Piccolo, the second wave of bosses in Dragon Ball Z Kakarot has come. We'll focus here on the famous duo Nappa and Vegeta. You should have understood the basics of fighting with your battle against Raditz, which should help you greatly in the fights to come. The first part of the chapter puts you up against small summoned monsters that are an excellent source of experience. Don't forget to eat just before the battle, buy the latest skills available, and optimize your soul emblems.
How to defeat Nappa
This boss is divided into 3 different fights, the first one with Gohan assisted by his friends, then Gohan alone, and finally Goku. Use carefully your two main defensive actions: guard, and dodge. The guard helps against normal attacks, but as Nappa is a big guy, and it's generally better to dodge his attacks then counter-attack quickly with the Meteor Strike, for example, in order to send him to the ground. It'll allow you to make a nice combo with a follow-up and an energy shot. However, you shouldn't drag too long in melee combat, as its counter-attacks are particularly dangerous.
When Nappa is surrounded by a red aura, he is much more fearsome and aggressive, so you'll have to play on the defensive and try to dodge as much as possible. Do not take any risks. He uses this technique much more regularly once his life is low, so you will have to prepare yourself for a difficult end-of-fight with Gohan.
After some of his attack combos or when is aura doesn't glow anymore, Nappa is immobilized for a few seconds and visibly out of breath, if you're close, you can start a meteor-strike combo and others, but if he's far away, it's better to use a Kamehameha or equivalent. Don't bother throwing a beam when he's moving, you'll probably miss him.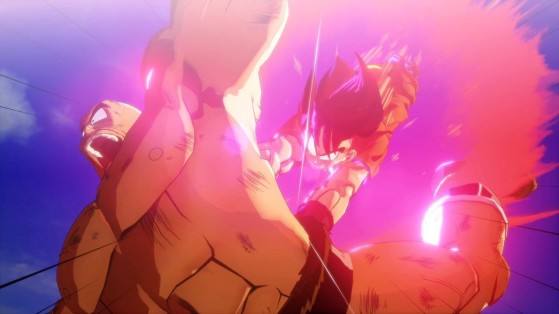 Nappa's Techniques
Arm Break: His main technique. He prepares himself and charges forward, inflicting damage to the targets he hits. It's better to dodge laterally.
Sonic Storm: A powerful kick that he uses when he's hovering over you. This technique throws you backwards or into the ground. Once again, it's better to dodge sideways. You can also try to be above him.
Blazing Storm: A huge wall of fire running through the area. If you are well positioned you can dodge it normally, but if not, only a perfect dodge will save you.
Bomber DX: A very painful technique. Two enormous remote-controlled projectiles will run into you and explode on contact. You'll have to either dodge them perfectly or block them and accept the damage if you're not sure of yourself.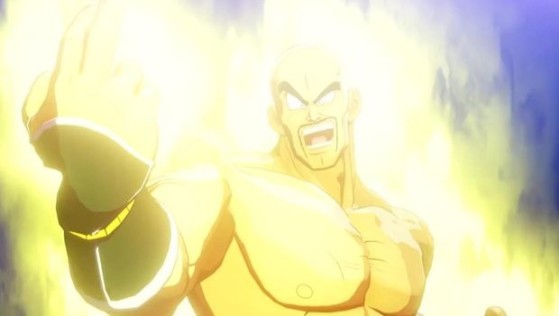 Giant Storm: Nappa's ultimate technique. The camera will automatically switch to top view. A huge red circle will cover the area and explode after a few seconds. It's imperative that you get out of the affected area quickly. The good news is that Nappa will be vulnerable afterwards, so you can send a Kamehameha or try to run into close combat.