For better or worse, levels are important in Dragon Ball Z: Kakarot, and your characters will have to reach a certain level to open caves for example, or simply to have a chance to beat some opponents. As in many other RPGs, if the level difference is too high, you will only inflict one point of damage, and your opponent will be able to kill you with a single blow. This is not a very pleasant scenario.
The good news is that according to the manga and anime, your characters will very regularly receive massive amounts of bonus experience simply by advancing through the story, reflecting the training they have completed. This means that in general, you shouldn't run into an insurmountable disparity of levels in the campaign. Nevertheless, being at a higher level will still make the fighting much easier and unlock more content. Here are a few tips to help you progress more quickly in this area.
King Kai and the Community Board
As he progresses a little in the first chapter of the story, the invasion of the Saiyen, Goku will end up meeting Kaï on his small planet, which will unlock his Soul Emblem and the training group. The particularity of this group is that it offers increasing experience bonuses. We therefore suggest that you place all your soul emblems in this group, and form as many bonus links as possible. We also suggest you use as many gifts that increase training, or all groups, on Kai or these different characters, and not on another fixed group leader like Goku. You should be able to unlock the second experience bonus (+15%) fairly quickly. Your long term goal will be to reach the massive final bonus of +100% combat experience, which will make a huge difference.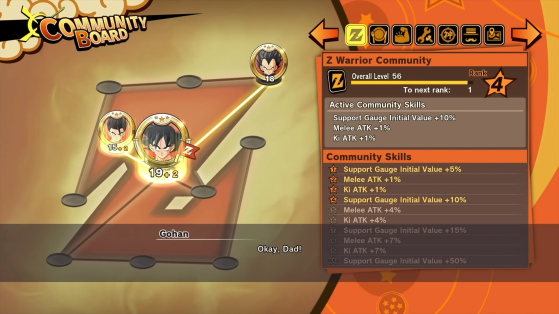 Secondary Quests
You should absolutely do all the secondary (blue) quests as soon as you come across them. If you miss the opportunity and progress through the story, they will usually be lost, which would be a real shame.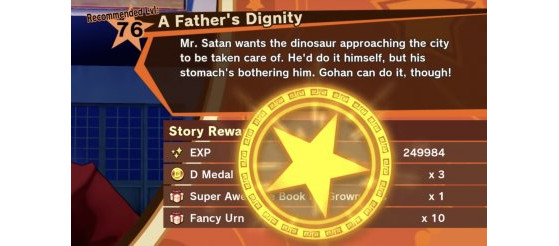 Enemy Farming
In the end, the only infinite source of experience is simply killing groups of enemies like pirate robots. You can overcome this very quickly with special melee techniques and energy blasting for example. Almost all maps contain them, and when flying at normal speed in close proximity, distance indicators and arrows will show you their direction and power. As they reappear within minutes, the best thing to do is to make a small patrol in the area after getting your bearings in order to chain the fights. Don't forget to go to a campfire once in a while to eat. Afterwards, groups of evil enemies will be a fantastic source of experience.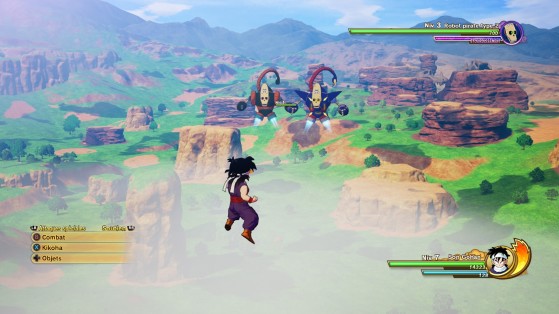 Unless you have fights, however, don't waste your time farming, the experience gained at the beginning of the game is too low. It will be much more profitable in the middle and end of the campaign. It is therefore better to limit yourself to a small handful of levels each time.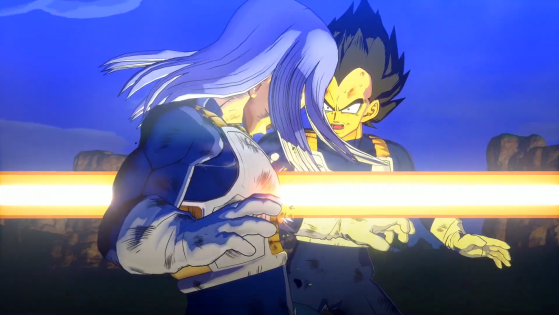 Last straight line before the release of DBZ Kakarot and to accompany it, the launch trailer has just been unveiled.