A short break in our walkthrough of Dragon Ball Z Kakarot's sub stories, with the search for the Space Pod materials that will be used to travel to Namek with Bulma and Krillin. First of all, start by moving away from the city in the center west, its map is independent from the one of the whole region, which may mislead you by looking for the red! Once on the map of the region, head north, northwest or three circles indicate the approximate location of the objects.
Feel free to click on the images if you want to see more precisely where the objects are on the map.
Hoverite
Search the circle on the right, the object is between two trees, on a mound not far from the farm of the circle on the left.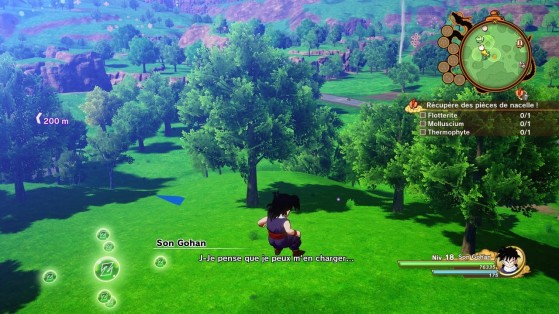 Molluscium
Circle on the left, right next to the river and next to two stones. It's very easy to miss, so be careful.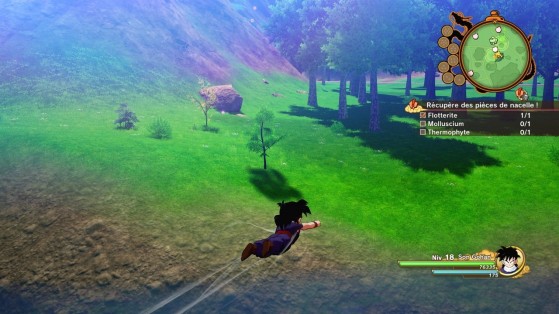 Thermiphyte
The top circle to finish: look at the darker part of this part of the map, the object is on one of the small hills.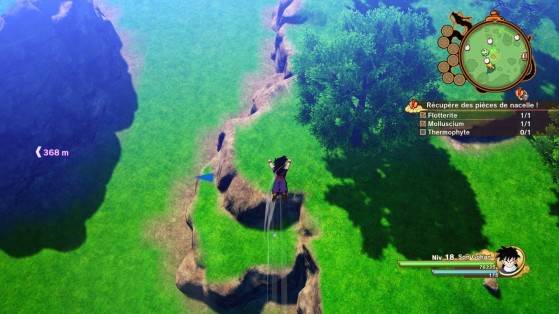 Once the ingredients have been harvested, return to Bulma who will then be ready to fire for Namek. You will also collect his soul emblem for the occasion.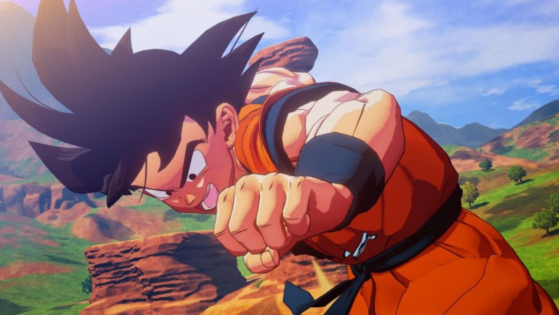 The sub quest Animorphaline Accident of DBZ Kakarot asks you to find different components like Golden Gazelle Antler et Meaty River Snails. Here is their position on the map