After being defeated, the anime enthusiasts know very well what happens to the very powerful king of the demons Dabura. He's sent to Paradise and becomes totally different: as sweet as a lamb, and no longer willing to fight.That was without counting on Goku and his determination in this sub story available in the endgame of Dragon Ball Z: Kakarot after completing the Porunga quest part 2.
King of the Demon Realm?
With Goku as your main character, head to the Village of Lucca, where Dabura is located, shown by a sub story marker. Son Goku won't recognize Dabra, who, in addition to becoming mellowed, won't want to fight anyone at all. After a few explanations and an implacable argument, he will finally let himself be convinced by a small friendly confrontation for the good cause.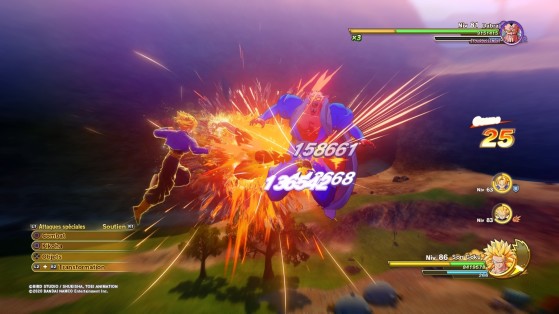 The former king of the demons is level 81. Use your support skills to stop his most devastating attacks and use the power of SSJ3 to defeat Dabura in a matter of minutes.
This battle will provide you with a powerful soul emblem that will strengthen your community boards.
Rewards
| Reward | Quantity |
| --- | --- |
| EXP | 289729 |
| D Medal | 3 |
| Training Manual | 1 |
| Fancy Ring | 1 |