Dragon Ball Z has been the hit anime of the last 30 years and is proving it again and again with the recent sequel Dragon Ball Super and its successful video game adaptations. Dragon Ball Z Kakarot, with its 2 million copies sold in only 2 months, confirms the status of DBZ. So it's not surprising to see the first part of the Season Pass coming so quickly.
According to the Ryokutya2089 website, the first DLC, A New Awakening Part 1 - Training with Whis, will affect Beerus' mentor and unlock the Super Saiyan God transformations for Goku and most certainly for Vegeta. These new forms will be accompanied by new combat techniques. It also seems that it will be possible to unlock a fight against Beerus after fighting Whis.
Is this simply the integration of DBZ's Battle of Gods or a step towards the Dragon Ball Super related content? All of this will be a little bit more specific to a release in the spring of 2020 and will be available in the season pass, of course already available for $24,99 .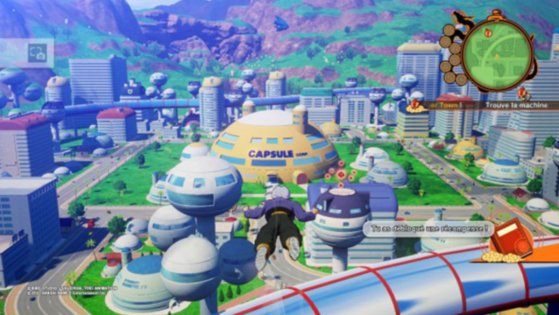 You will soon be able to travel to the old acts of DBZ Kakarot as you wish thanks to the Trunks Time Machine, available soon with the next patch.