The first DLC of Dragon Ball Z: Kakarot entitled "A New Power Awakens - Part 1" arrives today, Tuesday, April 28 on all platforms.
This first expansion will allow players to train with Whis in order to face Beerus but also to unlock the Super Saiyan God transformations as well as new techniques for Goku and Vegeta. Although taking over the characters from the movie "Battle of Gods", we will be treated to a whole new story here. It's also possible to face a version of Beerus being lvl 250, we can only advise to have a well prepared team before going to face the god of destruction.
Small precision however, it's quite possible to make this DLC without having finished the main story, you can completely go to unlock the Super Saiyan God and continue the story with this transformation in order to roll over all the content of the game .
The lead producer of the title, Ryosuke Hara, advises to continue training for Part 2, already in development and which will arrive very soon. An impressive and powerful enemy awaits us in this second part, may be a Golden Frieza or a Broly DBS. The most important element of the Season Pass will undoubtedly be the new narrative arc that the studio is preparing for us. We are assured of an arc equivalent to that of the Cell arc in terms of content. If CyberConnect2 continues its DBZ momentum, let's hope they deliver the Zamasu arc to us.
In the meantime, A New Power Awakens - Part 1 is available now in the Season Pass for $24.99 on PS4, Xbox One and PC.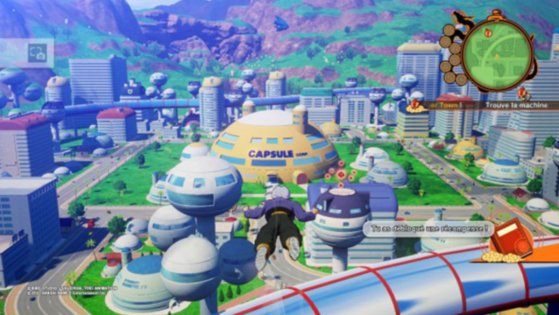 You will soon be able to travel to the old acts of DBZ Kakarot as you wish thanks to the Trunks Time Machine, available soon with the next patch.